---
Located on the island of Santorini, Erosantorini achieves a delicate balance, with elegance and the natural beauty of the Grecian landscape. This estate provides a rare exploration into thoughtful design, exquisite cuisine, and the gentle embrace of nature's wonders, offering a seamless, calm escape from the everyday bustle.
Erosantorini's five suites, marked by their minimalistic design, seamlessly merge comfort and aesthetics. The natural light, allowed in by the expansive windows, accentuates the tranquil ambience. The view outside softly collides with the warm interiors, offering a serene tableau amidst the changing seasons, making it a year-round destination of quietude and rest.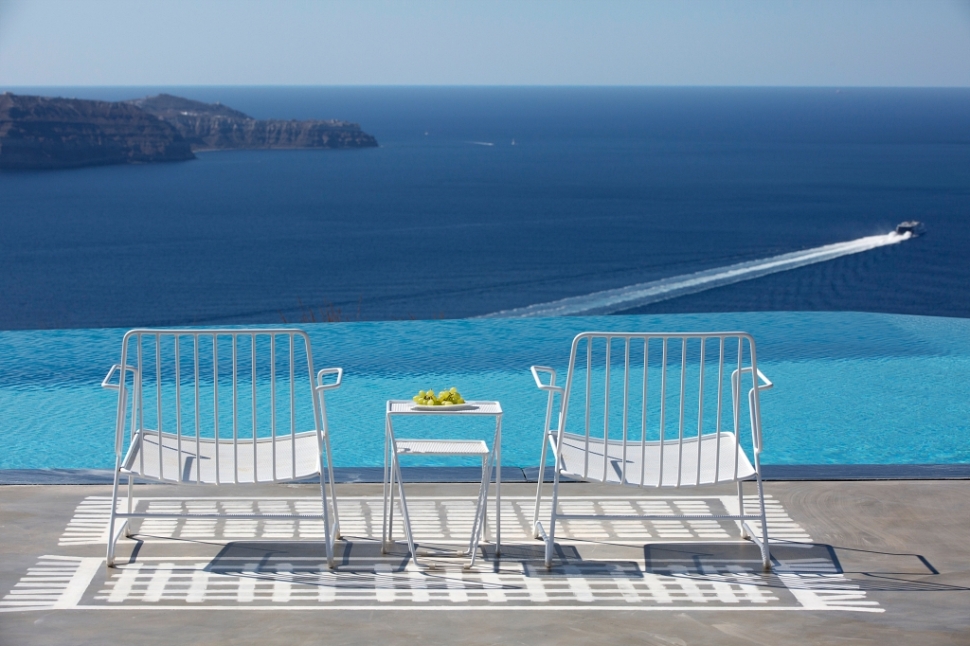 The sprawling V-shaped infinity pool, the largest on the caldera, seamlessly melds the azure of the sky and water. As the sun sets, it paints the surroundings with a golden hue, offering a tranquil space for reflection. From the calm reprieve of a poolside cave to the thoughtful design of the marble spa, these spaces offer a simple yet refined experience. The wellness terrace, unadorned and open, allows for quiet contemplation while practising yoga or Pilates against the backdrop of Santorini's iconic landscapes.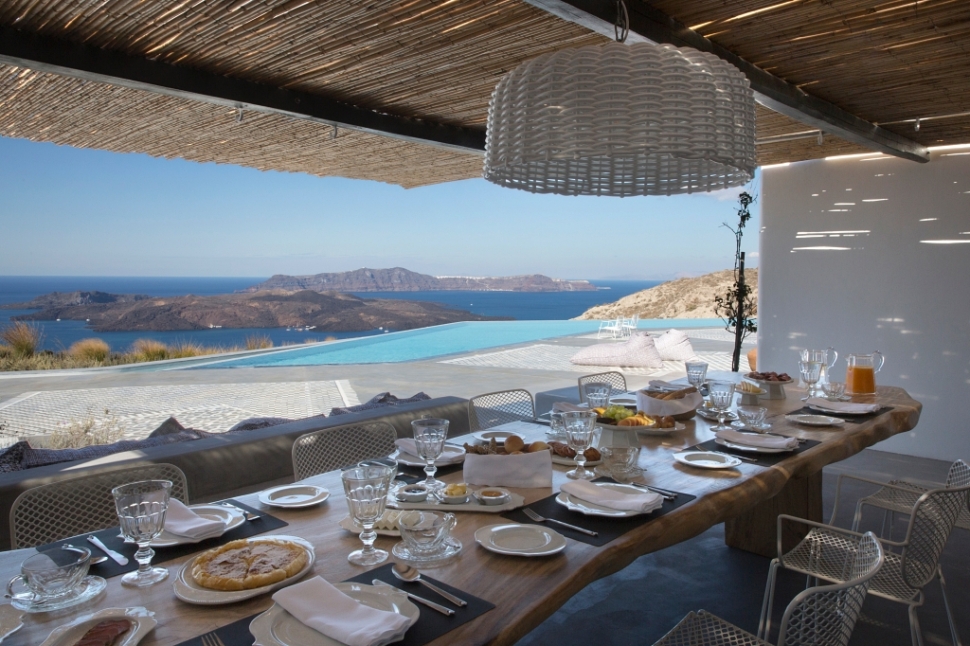 The dining experience at Erosantorini mirrors the overall ethos of subtle elegance. The chef's commitment to traditional Greek cuisine is evident in every dish, highlighting fresh, local ingredients. The wine cellar, stocked with local wines, offers a humble, genuine exploration of the region's viniculture.
The estate's location, perched high on a cliff, presents uninterrupted, sweeping views of the island's quintessential whitewashed architecture, the famed volcano, and the deep blue caldera. Situated close to Fira and Oia, it provides a peaceful enclave within easy reach of local attractions, blending seclusion and convenience.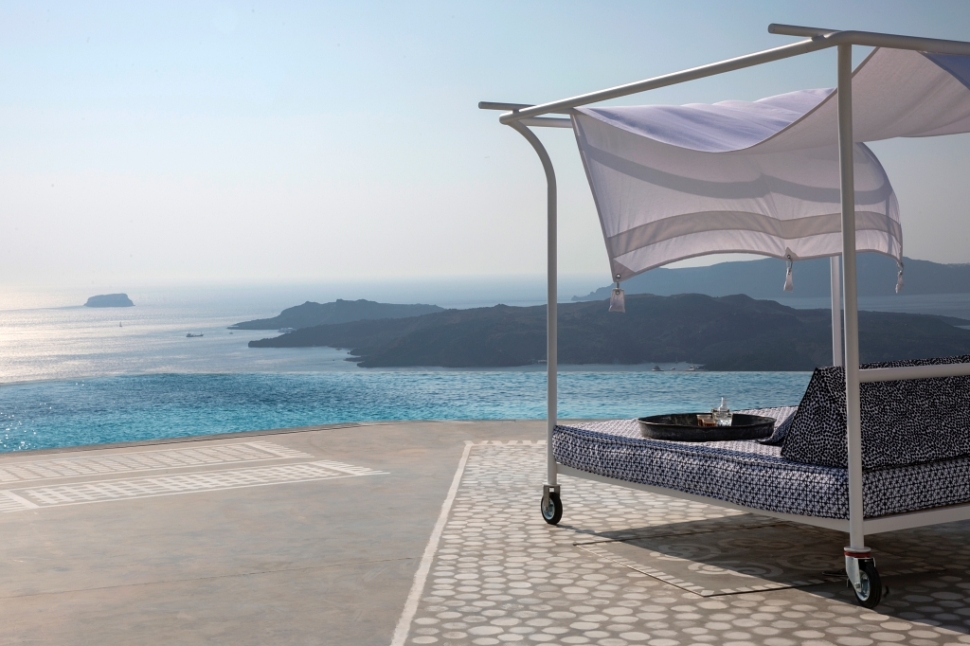 Erosantorini emerges as a destination that values the understated and the genuine. It offers a quietly luxurious experience, grounded in the natural beauty and traditional elements of its locale. Here, the discerning traveller finds a place of rest, reflection, and authentic connection to the timeless allure of Santorini.
Visit: www.erosantorini.com