---
Bentley Fragrances, renowned for their intoxicating line of scents, has unveiled a fresh addition to its popular BEYOND The Collection. Called 'Magnetic Amber,' the fragrance takes inspiration from the mesmerising landscapes of exotic Panama. Master Perfumer Karine Dubreuil-Sereni has carefully curated this luxurious scent to encapsulate the elegance, refinement, and grandeur of Bentley. Composed of the finest raw materials, Magnetic Amber showcases Bentley's commitment to supreme craftsmanship and authentic originality.
Magnetic Amber is an olfactory voyage to the heart of South America, with its warm, ambery woody scent that resonates the lush beauty of Panama. Karine Dubreuil-Sereni, a native of Grasse – the perfume capital of the world, has lent her expert hand to its creation.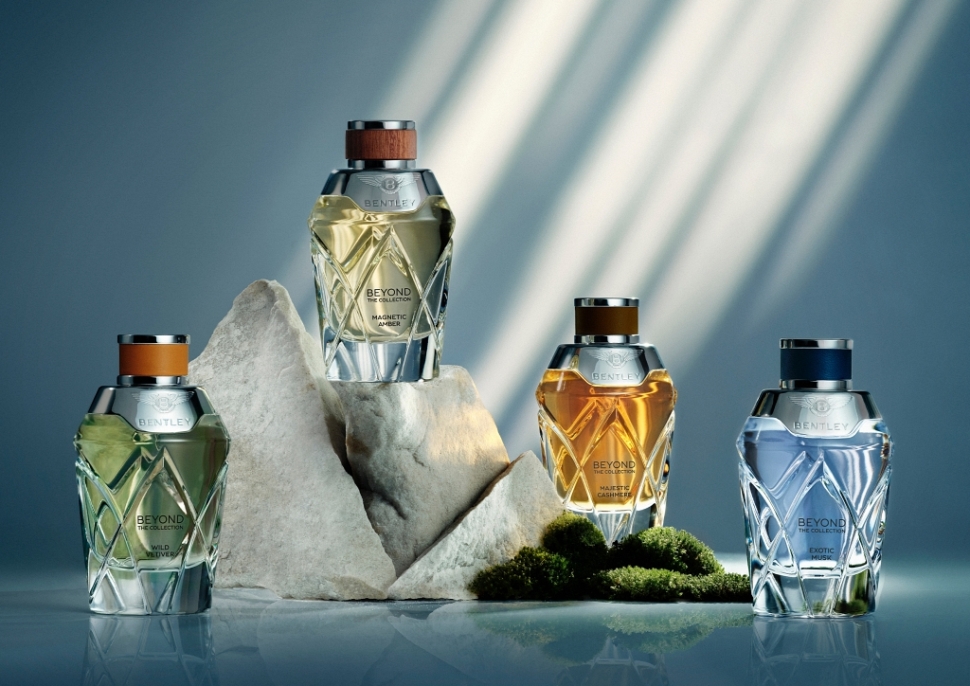 In the master perfumer's words, "Whenever I work on a project for Bentley, the words that immediately come to my mind are: luxury, refinement, elegance, and use of the finest raw materials".
The fragrance opens with a dazzling light of sunny Italian bergamot intertwined with aromatic Moroccan rosemary and a lemony green flash of cardamom. The heart of the fragrance reveals the seductive warmth of two jewels native to South America – sensual, smoky Madagascar vanilla and tonka bean with hints of almond and tobacco.
The real soul of Magnetic Amber, however, lies in the luxurious white amber note derived from Ambroxan. Salty, smooth and warm, it evokes the intoxicating allure of sun-warmed skin and driftwood, a scent that is almost an addictive perfume in itself. This captivating note is accentuated by the warm, resinous scent of labdanum and elegant Virginia cedar, creating a potent drydown that lingers into the cool Panamanian night.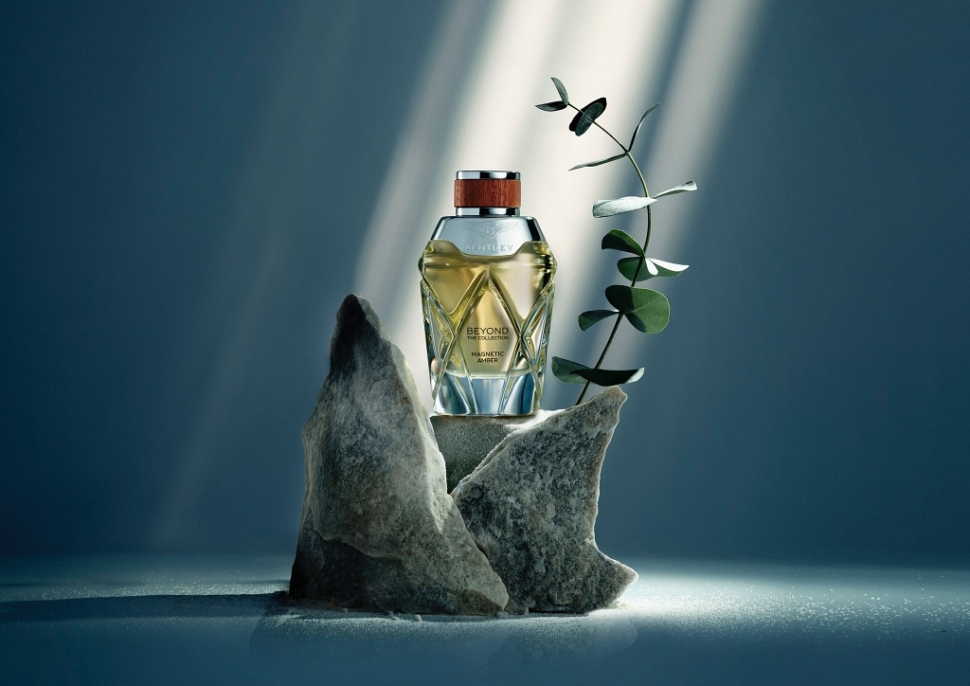 In keeping with the luxury codes of the marque, the packaging of Magnetic Amber reflects the same meticulous attention to detail seen in Bentley's motorcars. The stunning faceted flacon, inspired by the cut-crystal glass headlights of the Continental GT, introduces new wooden details on the cap and coffret plate, further enhancing its appeal.
The alluring amber color of the fragrance echoes the soul of Magnetic Amber – intriguing, delicious, and addictive. It invites you to embark on an imperial olfactory journey through the best-kept secrets of South America, its smoky rums, sweet woods, and delicious petals. Bentley BEYOND The Collection Magnetic Amber is now available at shop.bentleymotors.com.
As a luxury car brand, Bentley Motors stands synonymous with fine craftsmanship, engineering expertise, and cutting-edge technology. With Magnetic Amber, the brand continues to infuse these values into its elegant range of fragrances, taking users on a sensory journey of sophistication and luxurious allure.