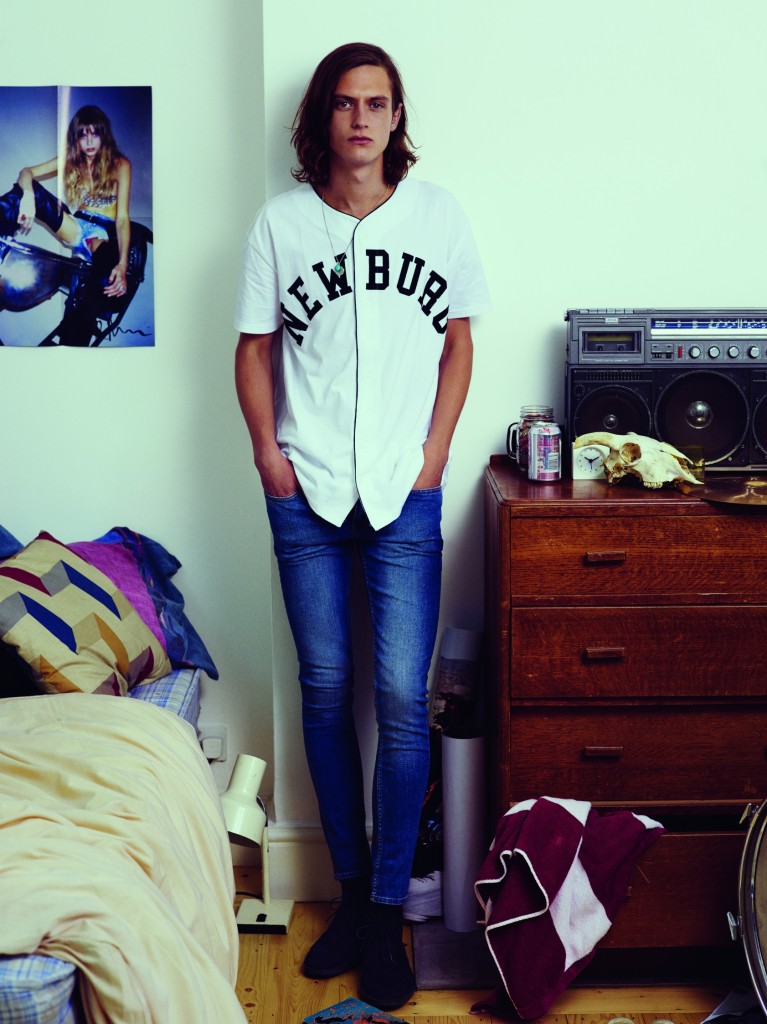 Skinny jeans have been a staple piece in every guy's wardrobe and they now appear to dress an entire cultural spectrum. Ubiquitous for years on the high street and catwalks; S/S14 further highlighted how the super tight jean is a perfect partner to a succession of fashion looks.
Once seen as a middle finger in society by the likes of the rebellious Sid Vicious the skinny jean is now regarded as a necessity by a large variety of people. Whether you wear them with a tailored shirt or style them with an urban twist the skinny jean has become synonymous with all men from all walks of life.
Tuesday 24th September Topman will launch their new campaign of the Spray On Jeans: How We Wear Them and will show you how and why the 'hard to wear' jean has become one of their best selling products.
Gordon Richardon the Creative Director at Topman says 'it all comes down to the styling' which is made easy by the diversity of coordinates to team the spray on jeans with.  Not only have they created over 30 styles but they have added personality and extra details to suit everybody. From acid washes, bold colours, studs, distressed detail, and leather looks; the possibilities pose a greater reason for why they will become a wardrobe essential and at just £30-£45 you can't afford to not invest in the new spray on trend.
Shop Topman and check out the How We Wear Them videos below
Written by Casey Devine for Client Magazine