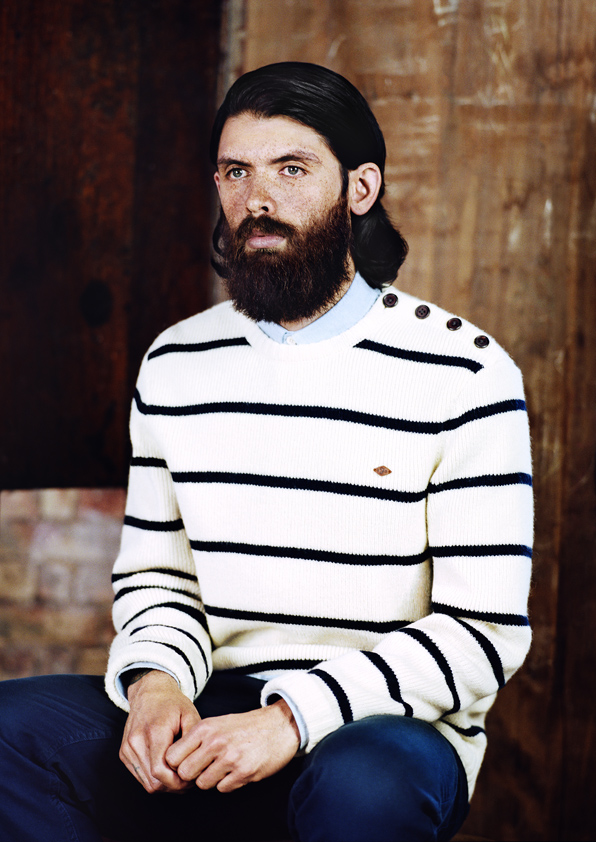 FARAH 1920 is a stylish and rugged collection for AW/13 that celebrates the "Heroes of Invention", where events and clothing of the 20th century are fused to produce reinvented classics and inspired contemporary pieces.
"Authenticity is paired with innovation to ensure that each garment functions in the present while maintaining its link with the past."
We're all pretty aware of FARAH, it's a brand that's been around for a LONG time. FARAH was born in 1920 in the US, but it was not until the 1970's in the UK that it really found it's niche. In fact, i used to wear Farah trousers as part of my secondary school uniform in the 80's, as well as pairs outside of school.  So it's a brand that many generations have grown up with. The original FARAH slack made from hopsack canvas became an immediate hit with the youth of Britain: slim cut, sharply tailored and featuring stain resistant technology, the trouser was unlike anything around during that time. It's ironic that i should mention the '80s as it's that time that FARAH became a must have label amongst teens and fashion savvy hipsters; Mods, Skins & Rocker-Billys. Widely accepted and embraced across the UK music scene, each group adopted the brand within their own style.
Today the FARAH label still stands by their heritage – utilising the quality and vigour it's become known for. The FARAH 1920 AW/13 collection combines workwear with precise tailoring and key autumn colours – rich earthy tones like Almond and Coacoa, the warmth of Ruby, Gold and Bordeaux whilst Dark Indigo, Petrol and Teal "to reflect the utilitarian element underpinning the range" – well said. All of this makes it an obvious choice today's youth, smart gentlemen or those who prefer the outdoors who aren't happy unless they are abseiling down a mountain! Quite an achievement for a collection.
Written by Ian Cole, Editor-in-Chief
Links
Shop FARAH 1920 at Debenhams
Shop FARAH 1920 at John Lewis
Visit FARAH online: www.farah.co.uk