---
Recently, we released Client Style #25, Client U.S. #16 and we're excited to share the latest issue of our main photobook issue, Client Magazine #23. The edition has two covers available, the first featuring Pau Ramis & Oscar Johansson at Sight Management photographed by Deid Garcia and styled by Itziar de Berry (the full production credits are below plus scroll down for a short fashion film from the cover story).
The second cover features Alecia Rodriguez at NY Models photographed by M. Cooper with art direction by Dfernando Zaremba. Alecia is fierce. The edition also features an editorial with Irish Actor Jacob McCarthy photographed by Declan Kelly plus, a photo essay of the Isle of Anglesey and its stunning coastline by Ian Cole.
Cover production credits (Oscar & Pau)
Photography: Deid Garcia
Stylist: Itziar de Berry
Videographer: Xavier
Hair & Makeup Artist: Sandra Ruibal
Photography Assistant: Blai Martí
Models: Pau Ramis & Oscar Johansson at Sight Management
Cover production credits (Alecia)
Photographer: M. Cooper
Photo Art Director/Stylist/Producer/Casting: Dfernando Zaremba
Model: Alecia Rodriguez at NY Models
We hope you enjoy this exclusive preview of the new issue and you can order a digital PDF edition or a copy in softcover or casebound hardcover from the links below. We also have a limited edition hardcover with a heavier paper grade, an edition of 100, hand-numbered, and arrives with a photographic print (also hand-numbered & signed). See the links below. As always, we appreciate your continued support for independent magazines.
---
---
Published by Ian Cole
A4 / 297mm x 210mm
Options: Casebound Hardcover, Perfect bound Softcover, Digital PDF
Also available: A limited edition hardcover on a heavier paper grade, just 100 copies, which are hand-numbered and arrive with a colour photographic print (signed & numbered) from the Anglesey photo essay featured in the issue
B/W photography
Matt-laminated cover
---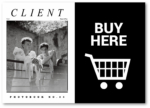 Order Digital & Print editions:
Order casebound Hardcover, Perfect-bound Softcover & Digital Editions. Link: https://bit.ly/3S68cOC
For print orders, shipping is free within the UK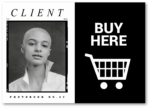 ---
Contributing Photographers
Deid Garcia
Declan Kelly
Diego Merino
Ian Cole
Jacopo Peloso
Joey Leo
Jose Martinez
M. Cooper
Marcela Patiño
Marco Malingambi
Marie-Elodie Fallourd
Pedro Braga
William Freeman
Stylists/Art Directors/Producers
Beñat Yanci
Diana Boier
Dfernando Zaremba
Greta Monticone
Itziar de Berry
Jack Mills
Margherita Alaimo
Marcela Regne
Mateo at Premium Models
Matheus Martins
Moritz Lindert
Mona Marielle
Nuria López Caldera
Paula Guimarães
Riccardo Fontana
Casting/Models/Talent
Alecia Rodriguez at NY Models
Aleix Fontanals
Alfredo Díaz at Elite Spain
Bramsito Kourouma at Sight MGMT
Djiby Gadiaga at Isla MGMT
Elisa Louise Streefkerk
Iasonas Laios at D Models Athens
Jacob McCarthy (Actor)
Juho Lee at Brave Models
Moises at Fifth Models
Noham L at M Management Models
Oscar Johansson at Sight MGMT
Paul Ramis at Sight MGMT
Tony Boysen at Izaio Model Management
Editor's features
Anglesey: The Magic Isle Photo Essay by Ian Cole
---