---
The 16th edition of Client U.S. features two covers with Pablo Fernandez at Blare MGMT and Soribah Ceesay at Fifth Models. Both covers were photographed by Isaac Calpe and styled by Joe Carayol from a large cover story featuring 11 diverse male models, photographed on film in a cool series of portraits.
Cover production credits
Photographer Isaac Calpe
Stylist Joe Carayol
Hair & Makeup Barbara Mattel
Photo Assistants Angie Couple and Isidro Quesada
Hair & Makeup Assistant Catalina Sartor
Models:
Pablo Fernandez at Blare MGMT
Soribah Ceesay at Fifth Models
The edition features eight menswear and womenswear editorials and an interview and portrait session with American actor Claybourne Elder by Dfernando Zaremba and photographer M.Cooper. respectively. Also featured is the stunning renovation of the Minne Stuga House in Minnesota by designer and lifestyle blogger Melissa Coleman plus we take a look at the lakes and rivers of beautiful Lithuania.
 The issue is available to pre-order now in digital and print editions from the link below. Get 22% discount using code "V22". We thank you for your continued support of independent magazines and we hope you enjoy this preview!
Published by Ian Cole
A4 / 297mm x 210mm
Perfect Bound Softcover & Casebound Hardcover
122 pages
Full colour
---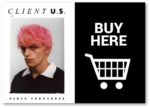 Order Digital & Print editions:
Order casebound Hardcover, Perfect-bound Softcover & Digital Editions. Link: https://bit.ly/3xSMSln
Get 22% discount using code "V22".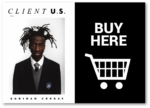 ---
Photographers
Abraham Magos
Daniil K
Faruq Adib
Gaetan Delalande
Guillermo de la Torre
Isaac Calpe
Karo Ramos
M. Cooper
Vicente Mosto
Zhiyu Qu
Zoe Lena Rebecchi
Stylists/Art Directors/Producers
Daniil K
Dano Santana
Dfernando Zaremba
Emiliano Arganaraz
Hannah Krall
Isabelle Camille
Joe Carayol
Maia Gonzalez
May Cortazzi
Pierpaolo Lampitelli
Sara Varela
Zhiyu Qu
Casting
Aleix at Blow Models
Andrey Tarasov
Becky Skirrow
Claybourne Elder (Actor)
Colin Grams at New York Models
Didac at Fifth Models
Dwika Pradnyana at Persona Bali
Eleonora Kazaku at Bali Starz
Elle Kay Dawson at State Management
Farouk at Two MGMT
Giacomo Pazzini at Girl MGMT / Universe
Joseph at Uniko Models
Kai Malik at New Icon Models
Kristina at Le Troch MGMT
Marley at Fifth Models
Max at Le Troch MGMT
Mikael at Paparazzi Model
Nicolas at Two MGMT
Pablo at Blare MGMT
Pau at Blow Models
Rodolphe at Uniko Models
Sari Majid
Soribah at Fifth Models
Wangou at Fifth Models
Editors Features
Minne Stuga House renovation, Minnesota
Exploring the Lakes & Rivers of Lithuania