---
---
Editor's Note
Well, what a year 2020 was. CLIENT was supposed to release its 10th Anniversary issue and celebrate a decade in print as an independent magazine. Covid put a stop to that. So many have suffered, so many have died and the struggle continues. But life does go on and we have to be prepared to embrace every challenge that comes our way. We have to work together, support each other, and try to be a bit kinder. When you can, support independent businesses, artists, creatives and check in on people who you think may be vulnerable. The best way to deal with your struggles is to help others with theirs, and we promise the good karma will return to you, in abundance. Give it a try.
"History repeats itself, first as tragedy, second as farce."
– Karl Marx
So here we are in 2021, and the year is not off to a great start, but we must stay positive and move forward. Don't look back. We're excited to share with you our newest edition – CLIENT Magazine #21. On the cover we see handsome Julian Schneyder at Sight Management photographed by Sergi Pons at Lighthouse Agency with styling by Miguel Padial. Full production credits below. In the short film 'Runway' above we see the beautiful Milena at Balistarz directed by Anastasiia Ivinskaya on location in stunning Bali – see below for full production credits.
The edition comes in hardcover and digital editions and is out now from the links below. As you can see from our exclusive preview, expect a busy issue with an eclectic mix of fashion photography, photographic essays plus an interview with British artist Stuart Semple
We showcase some of the iconic portraits of legendary photographers Ted Williams, Kevin Cummins, Baron Wolman, Terry O'Neill and Lawrence Fried from the BLOW-UP Exhibition organised by Iconic Images in London. In contrast to that, Ragnar Axelsson, a Leica Oskar Barnack Award 2020 Finalist is an Icelandic photographer whose b/w photo-essay titled Arctic Heroes totally captivated us. He considers the Greenlandic sled dogs to be among the greatest heroes ever known in the northern reaches and his photo-essay is a homage to both the dogs and to the Arctic way of life, which is threatened with extinction by the effects of global warming.
 Whilst in New York, young actor Connor Russell took a quick break from filming Season 7 of the series YOUNGER alongside the incredible Debi Mazar to feature in an editorial for CLIENT photographed by M. Cooper, with art direction by Dfernando Zaremba.
  Lastly, we share a preview of a unique photo-exhibition featuring the work of legendary photographer Paul Joyce, in A Life Behind The Lens at The Gallery, Winchester Discovery Centre featuring portraits of David Hockney, Sophie Loren, and Quentin Tarintino. Stay safe, enjoy, and support where you can.
Ian Cole, Editor-in-Chief
---
---
Front cover Credits
Photographer: Sergi Pons at Lighthouse Agency
Stylist: Miguel Padial
Grooming: Monica Marmo
Assistants: Adria Botella & Jordi Cortes
Model: Julian Schneyder at Sight Management
Film Credits
Film & Photography Direction: Anastasiia Ivinskaya
Production, Makeup & Hair: Rebecca Doney
using makeup Mac Cosmetics & Bumble and Bumble Hair products
Fashion Styling: May Cortazzi
Model: Milena at Balistarz
Music & Sound Design: Editor Cole
Location: Bali
Photographers
Aaron J Hurley
Anastasiia Ivinskaya
Baron Wolman
Davide Derocchi
Janet Macoska
Johan Nilsson at Agent Bauer
Kevin Cummins
Lawrence Fried
M. Cooper
Maxime Benjamin
Paul Joice
Ragnar Axelsson
Sergi Pons at Lighthouse Agency
Ted Williams
Terry O'Neill
Art Directors/Stylists/Producers/Contributors
Adam Peter Hicks
Ana Mirats
Alessandro Ferrari
Alberto Murtra
Dfernando Zaremba
Domenico Landolfi
Maria Montti at LUNDLUND
May Cortazzi
Miguel Padial
Rebecca Doney
Ronald Pineau
Features & Interviews
BLOW UP – Icons Up-Close & Personal
Paul Joyce – A Life Behind The Lens
Arctic Heroes- Where the World is Melting Photo-Essay by Ragnar Axelsson
Berlin Photo-Essay by Ian Cole
Stuart Semple Interview
Casting
Alvaro Silveira at I Love Models Management
Connor Russell (Actor)
Diogo Gomes at UNO Models
Emil Lennstrand at Mikas
Erwin Berni at 16 Paris
Filip F at Mikas
Julian Schneyder at Sight Management
Milena at Balistarz
Mohamed Sylla at WW Mgmt
Philip Anzalone at Lemanagment
Samuel Dilkes at Chapter Mgmt
---
Order a casebound hardcover or digital edition of Client Magazine #21 HERE*
+ receive a signed & numbered limited edition A4 print 'The Road To Halycon' by Ian Cole FREE with hardcover orders, for a limited time
A4 / 210mm x 297mm
B/W Photo-book
146 pages
Casebound Hardcover
Matt-laminated cover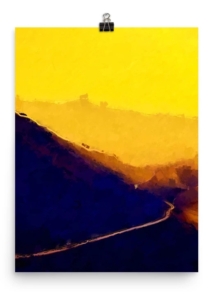 *A4 signed & hand-numbered print 'The Road To Halycon' by Ian Cole – FREE with hardcover orders for a limited time
---