---
"I first met and photographed Hungarian abstract painter Karl Meszlényi in the Spring of 2014. A few months later I photographed him for an editorial in Client Magazine Issue #12. Our paths had not crossed again until this past August in a chance encounter in Budapest, which led to a number of photographic collaborations in my recently published book 'Carnal Remains' and this accompanying editorial; and yes … I have also added some of his work to my art collection!" – Sam Scott Schiavo
Photographer: Sam Scott Schiavo
Stylist: Pier Fioraso
Grooming: Virág Végh
Fashion Assistant: Andrea La Bella
Talent: Karl Meszlényi
All clothes available at www.LuisaViaRoma.com
---
As featured in Client Style #21
Softback Print & Digital Editions
eBook Bundle: 19 PDF Issues of Client Style
---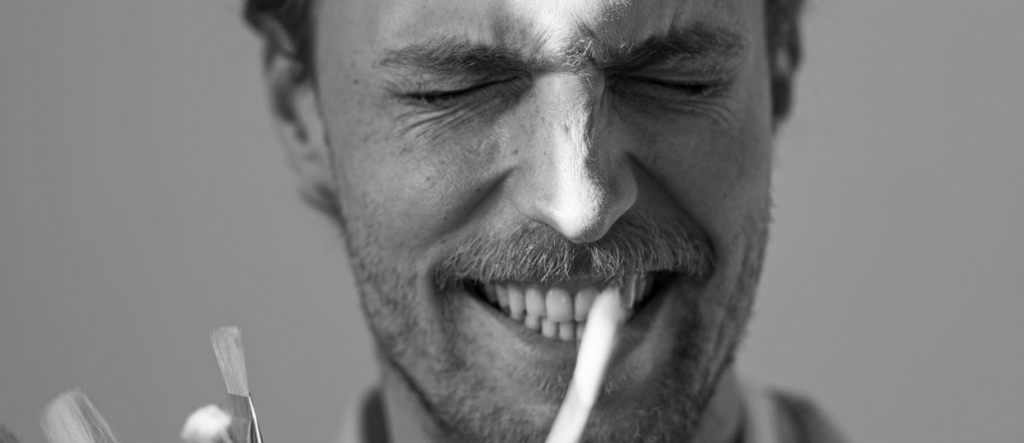 INTERVIEW by SAM SCOTT SCHIAVO
S: How did you decide and start to be a painter?
K: In my teens, I was always drawing and occasionally getting in trouble for graffiti, my teachers noticed this talent and suggested I further my studies after high school in the arts at university. I was fortunate that my parents also saw my artistic talent and encouraged my studies.
I started doing research and saw the prices some international painters works were selling at, and I thought … this is the life for me!
S: And why 'abstract'?
K: I wanted it to be my interpretation of how I see … although I am able to do the 'classic' I felt stronger to express myself with my particular composition, a gesture, non-figurative of what I have in front of me. I had much success with my early series of birds which are now part of collections in the U.S.A. and around Europe. They were painted with acrylics and known for the intensity of an almost human-like quality in their eyes.
I do not want to limit myself as to only one technique or subject, just as the mediums I work with vary … oil, acrylic, watercolours, pencil, ink and recycled and industrial wastes; I often paint using my hands, I am not afraid of getting myself dirty to create and obtain the texture & effect that I want. In my early days, I was more monochrome and now much more colour with maturity. I change, evolve, mature and so should my art. It's in the mix!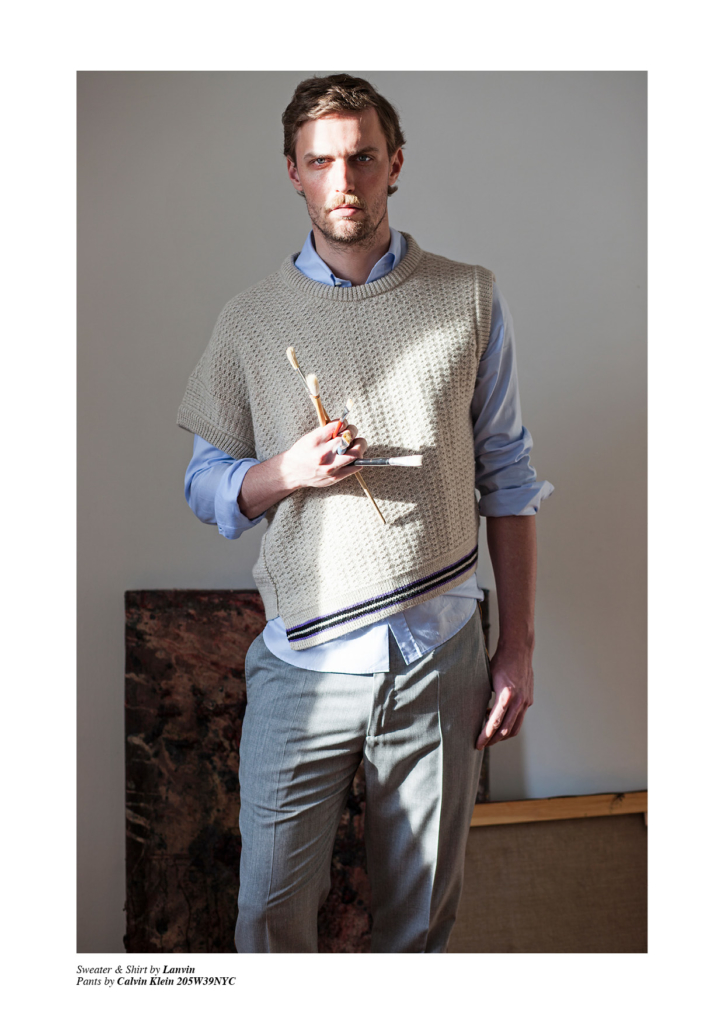 S: How do you know when the painting is done?
K: I would say when I am satisfied with the layers, the surfaces, textures and colours… from start to finish, exploring and exploding … the ending is always a surprise. A painting is a personal therapy and discovery … this is my abstract recipe!
S: Some things you dislike as a painter?
K: I really am not into this social media frenzy of self-promotion although I know it is important. I also do not like 'art trends', I try my best to be true to myself by setting goals and following my own path wherever it may lead without jumping onto the latest fad or trend in style, technique or colours, etc.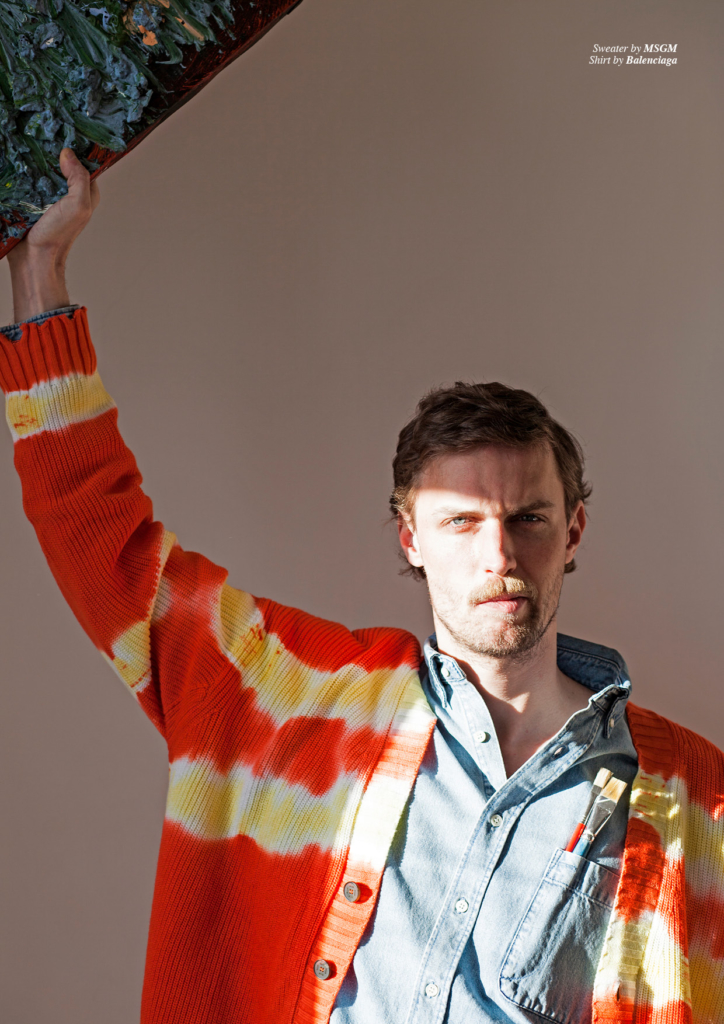 S: Is there something you can suggest to a potential new collector, advice?
K: Yes … Every painting has its owner! If they feel nothing for the painting then they definitely should not purchase it. Looking great over the living room sofa should not be the sole reason. I never try to influence a potential buyer, they need to see and feel emotion for the painting and not rely on what the painter may feel as we are all individuals and may see and feel entirely different things.
Also, there may come a time when there is no longer a 'connection' … they should take it as a signal that it is time to sell the painting and invest in another!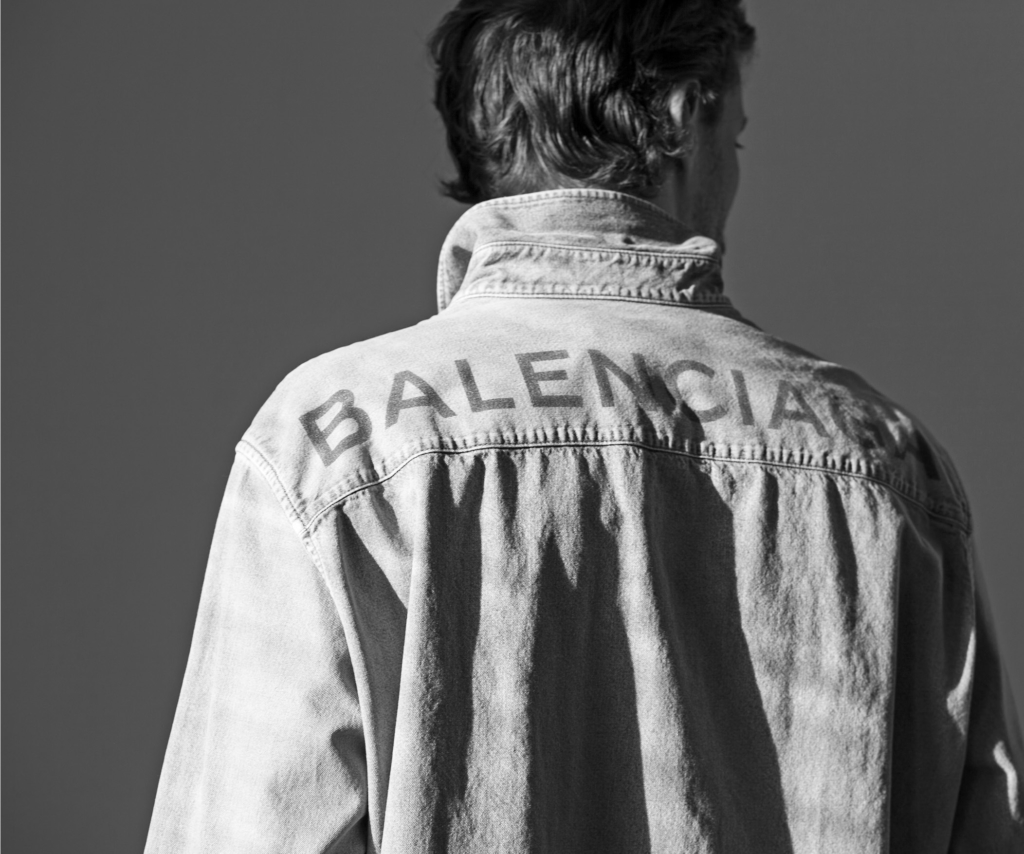 S: Where do you see yourself in the near future and let's say in 5 years?
K: By the end of this summer I hope to have a new collection completed, I can not give you any details as I am superstitious as most Hungarians. I am working on a reorganization of my website and social. I am working on some new projects with my gallerist here in Budapest and plan on expanding my gallery presence abroad, reconnecting with some old and connecting with new. I am fortunate that many collectors that have purchased my work in the past are now purchasing my newer abstract pieces. There will naturally be exhibitions here and abroad also. I would love to have pieces in museums.
And there is nothing better than to actually make a successful living as a painter! I am also realistic, I understand at 34 years old I must have patience, I am very proud of my body of work, I will continue to push myself as one should always grow and continue to learn but my best work is yet to come!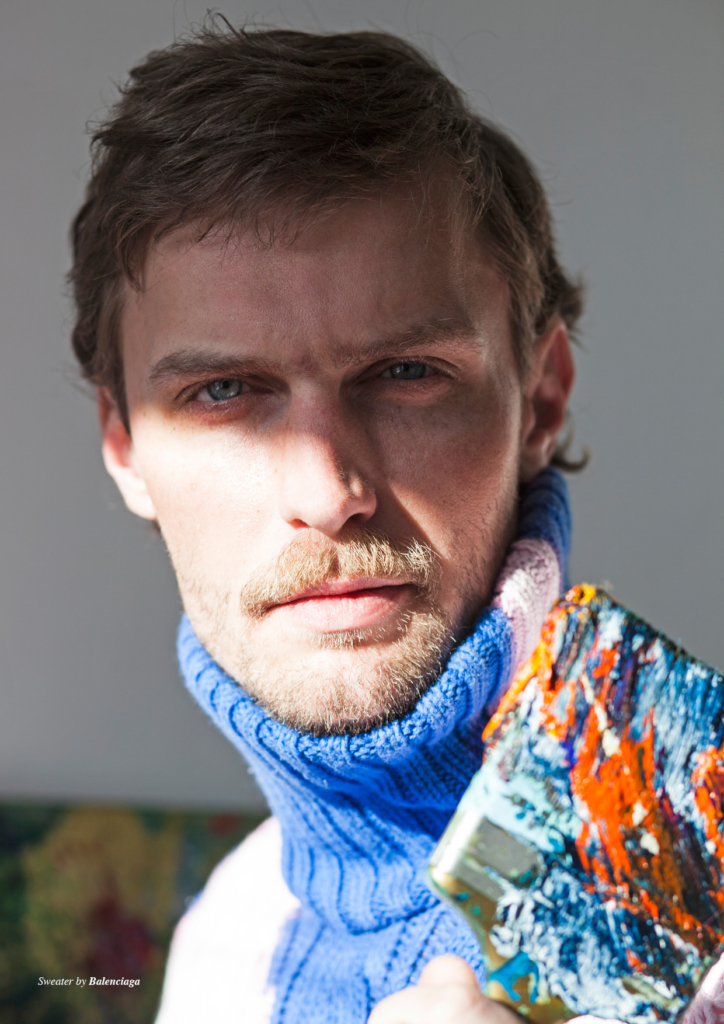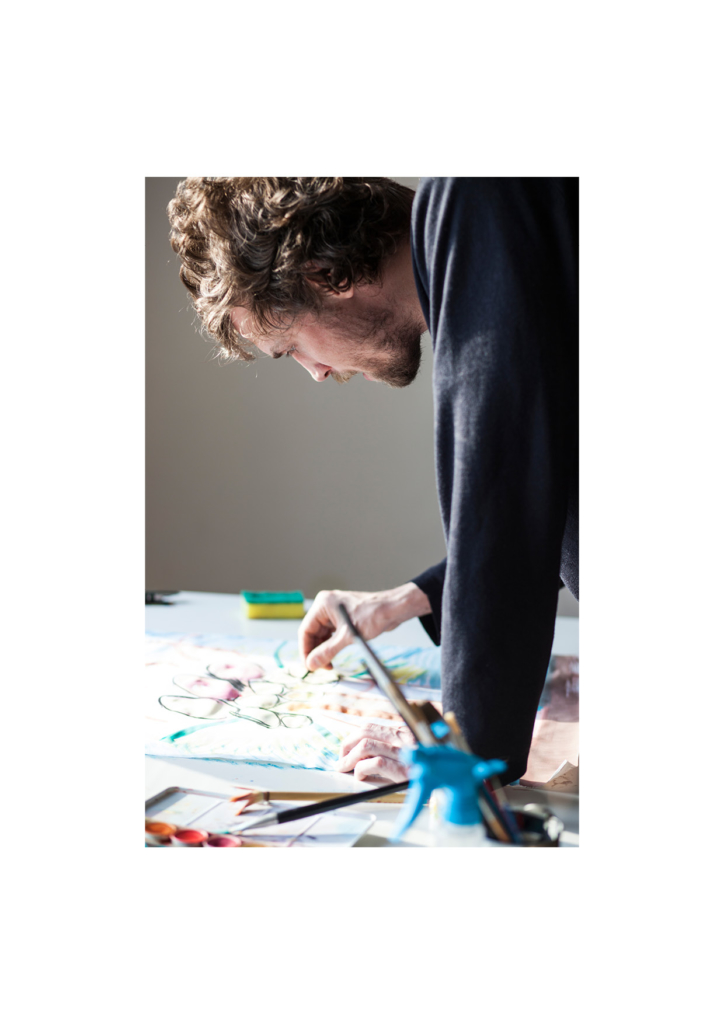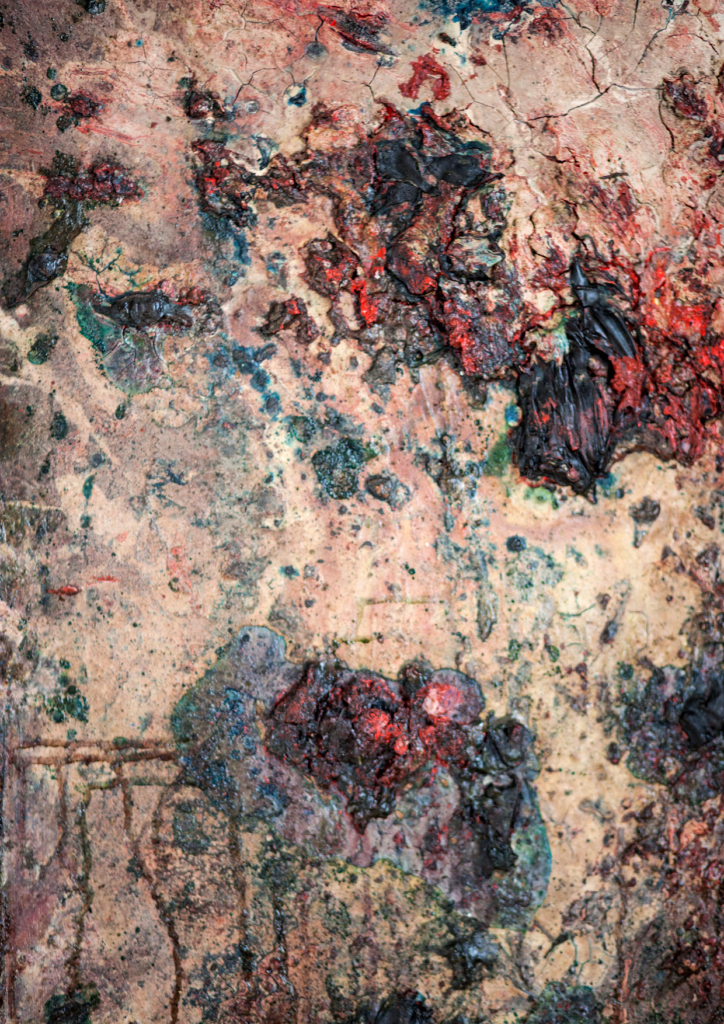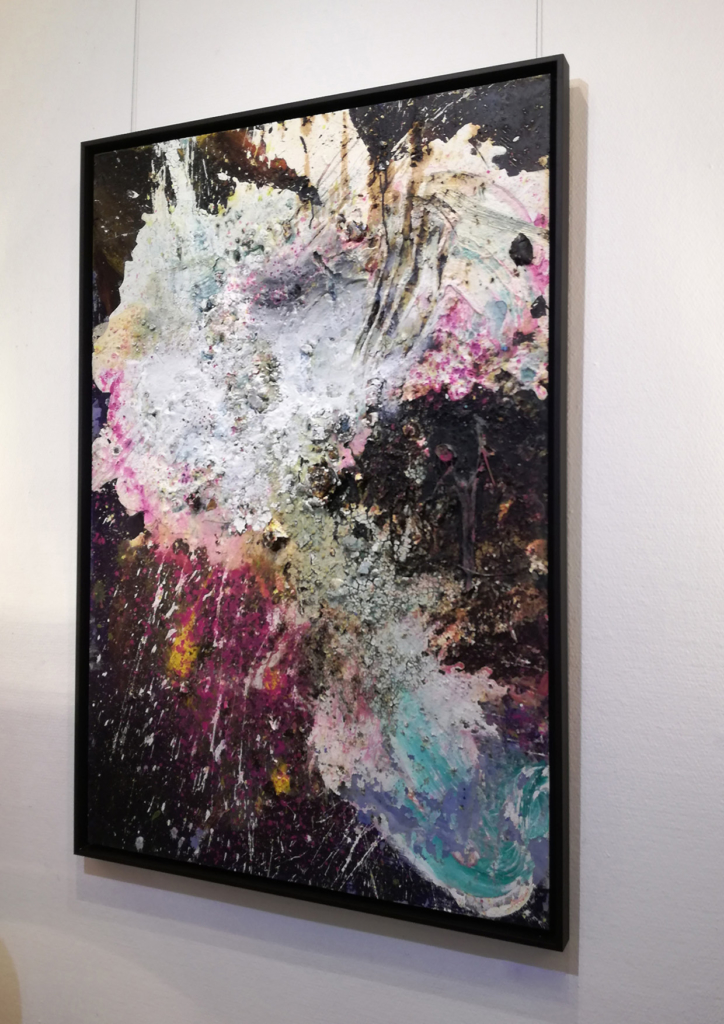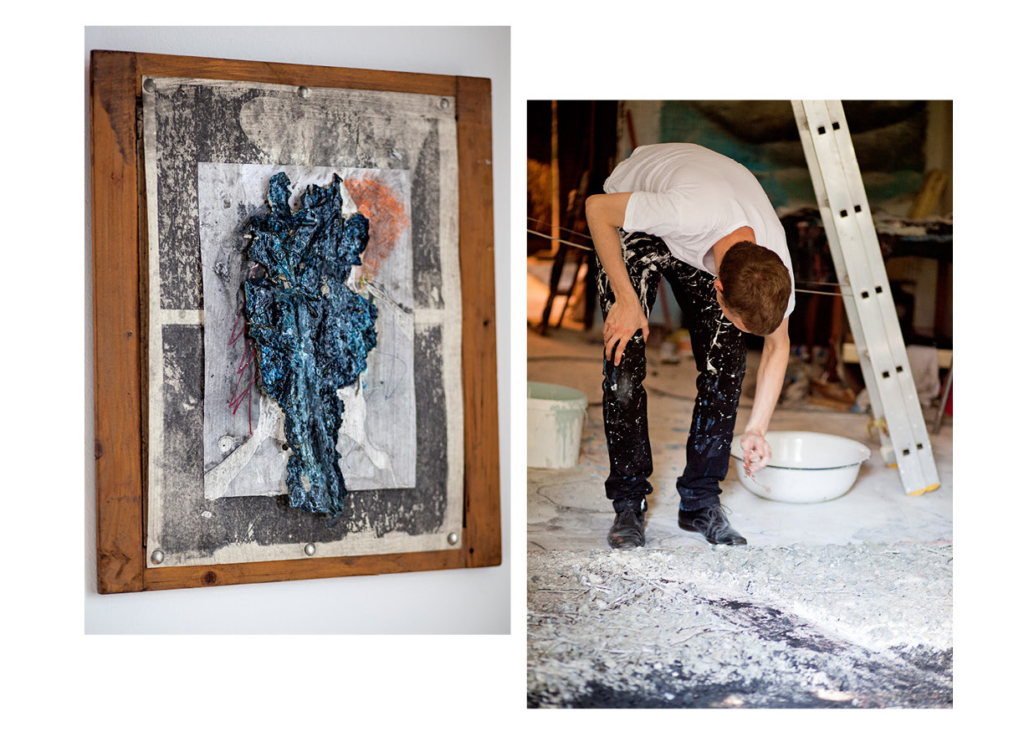 Special thanks to Sam Scott Schiavo & Karl Meszlényi
Follow Karl on Instagram:
www.instagram.com/karlmeszlenyi
Purchase his artwork:
www.lavorcollective.com/meszlenyi-karl
www.saatchiart.com/MeszlenyiK