---
Japans Node Kyoto is a boutique hotel with a fierce industrial aesthetic that blends perfectly with the artwork displayed throughout the public spaces and guestrooms. Located in the culturally rich Nakagyo Ward, the hotel boasts a grand art collection of over 60 pieces, including notable work by Gerhard Richter, Barry McGee, Bernard Frize, Tomoo Gokita, Shinro Ohtake, Nobuyoshi Araki and Yukimasa Ida.
This new build was developed on a long and narrow plot of land, designed by Seiichiro Takeuchi, a Kyoto-based architect. At times a challenge for Kyoto's strict building regulations, which intend to protect the historic city's landscape, the design and construction process was meticulous. Completed in five-storeys made from reinforced concrete and glass, the materials used offer a neutral canvas.
"'node'—an intersection or a redistribution point"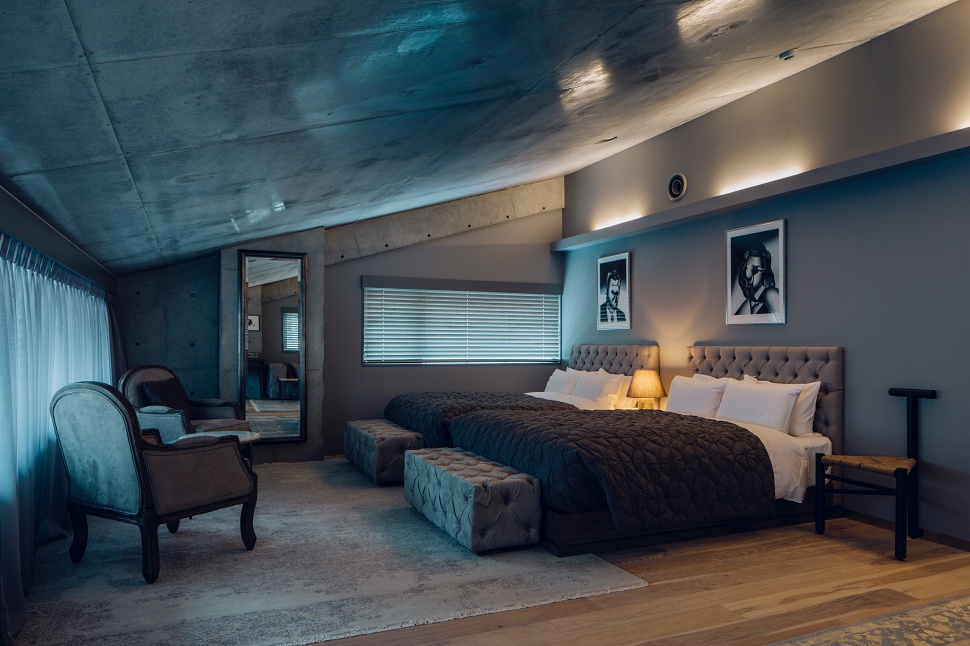 Node has a dedicated program of exhibitions and events impressing on art, design, fashion and music. Apart from shopping and a plethora of restaurants, local attractions include Nijo Castle (1.2km), Nishiki-Tenmangu Shrine (1.1km), Nishiki Market (700m), Imperial Palace (2.3km), The Museum of Kyoto (850m) and Kaleidoscope Museum of Kyoto (850m) amongst other cultural sites.
Food and drink are served in the bistro-style restaurant which operates with a farm-to-table concept where the double-height bar serves organic wines and spirits, surrounded by a six-metre-high living wall overlooked by floor-to-ceiling windows.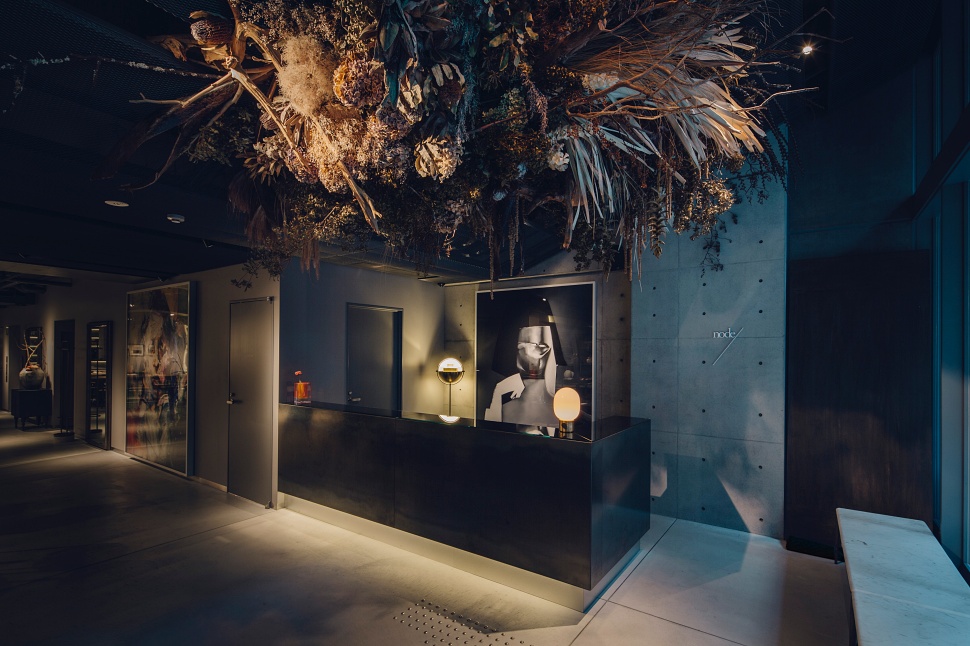 The impressive lobby has the vigour of a modern art gallery with a library of books to dazzle. Decorated with bespoke and antique furnishings, the space is truly unique. The 22 guestrooms and 3 suites benefit from the unusual building layout, offering various sizes and shapes.
"a fully immersive modern art experience that is relaxed in its presentation, but entirely serious in its curation."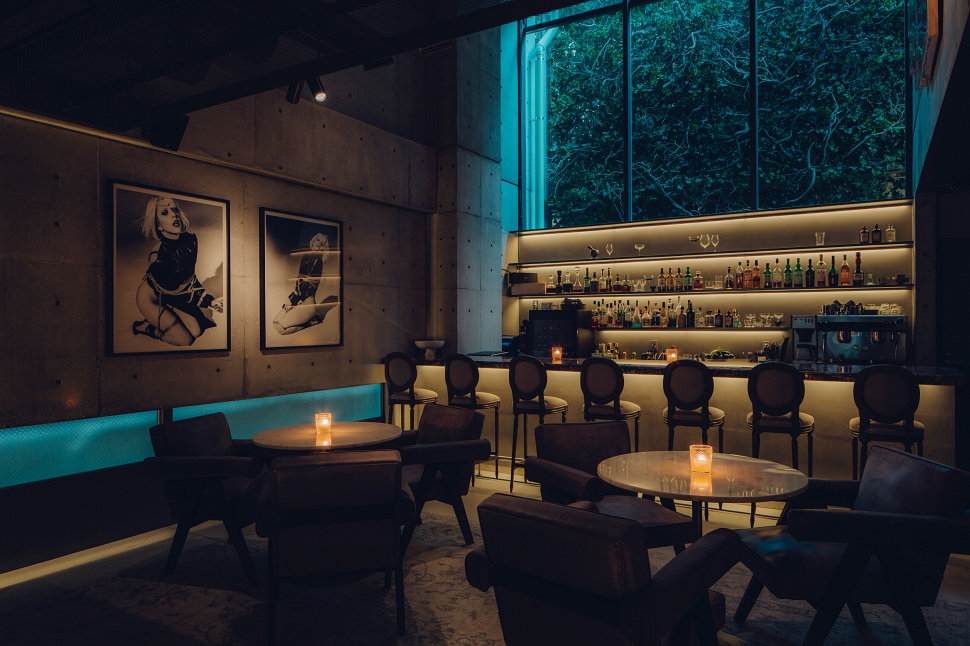 Rich velvets crafted in India and Sweden and custom-designed by Indian Creek Fete Kyoto and fittings by German brand Scarabeo enhance the sense of luxury whilst distinct lighting is outfitted by Kyoto-based artist Junpei Ohmori. Each room has a diagonal metal-coated ceiling with white oak flooring, Takeuchi-designed furniture taking advantage of marble and iron materials, presenting a well-defined contemporary space.
Node Kyoto
461 Toroyama-cho, Nakagyo-ku
Kyoto 604-8225
Japan
Travel content from Client Voyage