---
Berlin-based artist Christopher Kieling features in the inaugural exhibition of Grove Square Galleries with an exhibition of his paintings, created during lockdown and titled 'Sierra'.
Kieling was born in Munich in 1988 and is a graduate of Central Saint Martins, London. Sierra is a new body of work from the artist, created in 2020 and the paintings look to explore the balance between realism and simple form. Kieling selected a palette of muted pastel colours to reflect his surroundings during quarantine, using the canvas to reveal both a real and imagined landscape.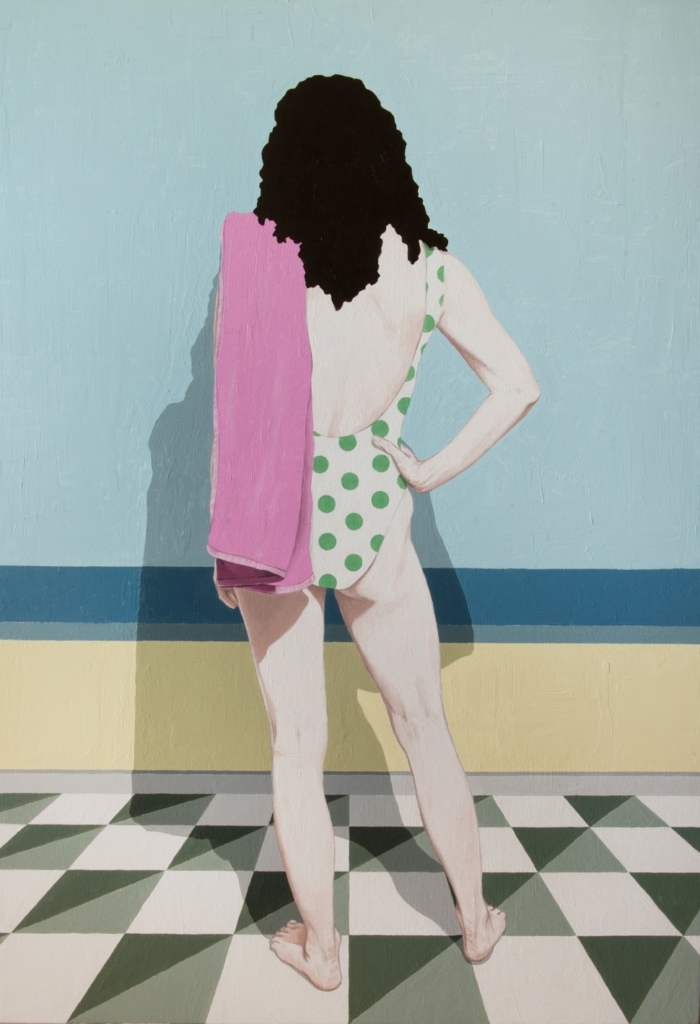 The exhibition's title is named after his girlfriend, Sierra and he uses architectural lines and patterns within his home to blend with her organic figure. With inspiration coming from the works of Escher and Uglow, Kieling finds a way to merge his enthusiasm for mathematics, geometry and crystallography and their infinite possibilities within the contradiction of a restricted space.
Kieling's process begins with sketches of complex compositions, which he processes digitally before moving to canvas. Using both acrylic and oil, he "combines hard geometric patterns and flowing simple lines to create the illusion of depth, drawing the eye into and across the surface and into vistas and interior spaces."
Grove Square Galleries is a new London art gallery for emerging and established collectors, located in Fitzrovia with a year-round programme of online and offline talks and events running alongside an artist-led exhibition programme. 
Grove Square Galleries
Christopher Kieling: Sierra
8 October – 15th November 2020