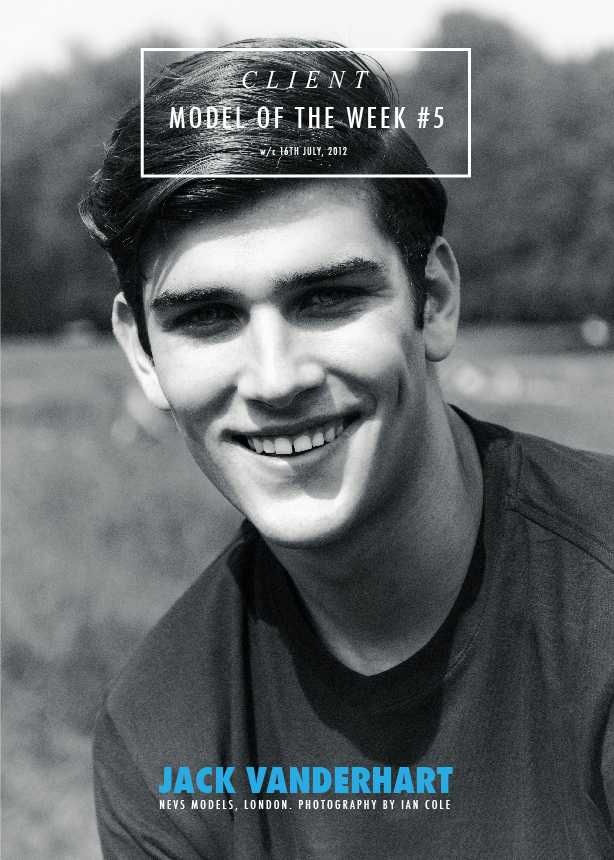 MOTW #5
Jack Vanderhart at Nevs Models, London
This week, Jack Vanderhart is our Model of the Week. The eighteen year old Australian born model has just spent a season in London. We last featured him in our 100 Faces of 2011 book last year at No.36. Read on to find out a bit more about him…
When and where were you born?
25/01/1994 in Sydney, Australia. 

How did you feel when you were scouted, of all places, on Facebook?
At first I thought it was a joke but not long after EMG signed me up I was in New York walking exclusively for Calvin Klein. Was a crazy whirlwind. 
What sets you apart from other young models?
Ummm i have no idea, I can't really answer this question without sounding like a douche bag!
What is your absolute favourite food?
Can't beat a good steak!!
As you're from Sydney, are you a bit of a beach boy when it comes to hobbies?
I grew up near the beach and was always in the water. Surfing came naturally. 
Would you say you were a fashionista before you became a model?
Not at all. I still wouldn't call myself a fashionista, I'm happy in jeans a T. 

You started modelling while at high school – if you weren't a model, what would you be doing otherwise?
I'd probably be working with my dad who is a builder but it's highly likely I would have driven him insane so not sure how long that would have lasted! Haha 

What gets you through a tough day?
Egg and bacon roll in the morning is always a good start!
What's your party trick?
I can skull a schooner (bottle of beer) upside down 
Would you rather sky dive or skinny dip?
Depends on who I'm skinny dipping with! 😉

What makes you sweat?
The hot Aussie chicks! 

If you could choose anywhere in the world to do a shoot with any photographer, where and who would it be?
The Bahamas with any photographer that books me for a campaign, thanks in advance! lol
What's the scariest thing you've experienced in life?
I jumped in a box when I was younger and didn't realize there was a snake in the box

What are your plans for the future?
I'm back in Sydney for a few months but I'll be in New York from September and then who knows!
Credits
Photography: Ian Cole
Hair: Kim Roy
Makeup: Sandra Bermingham
Questions by Sam Reynolds, Digital Contributor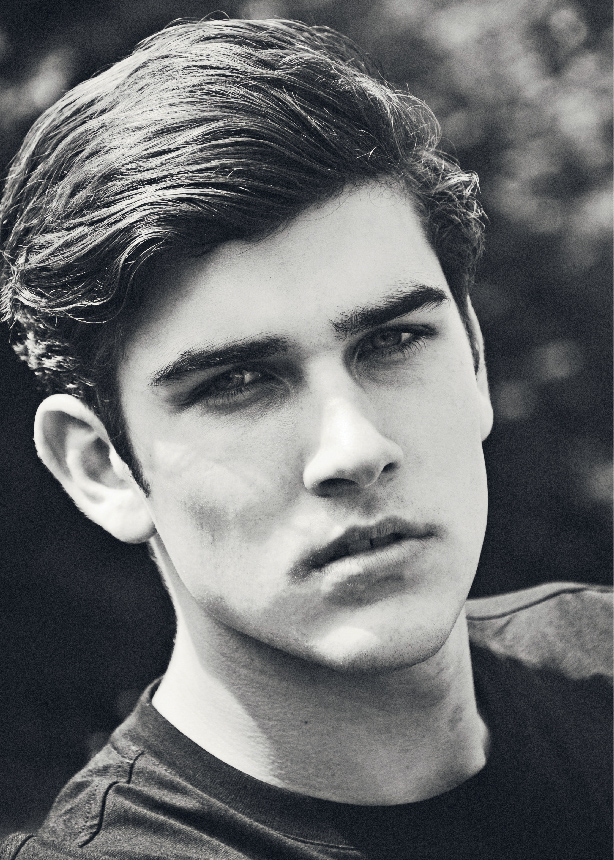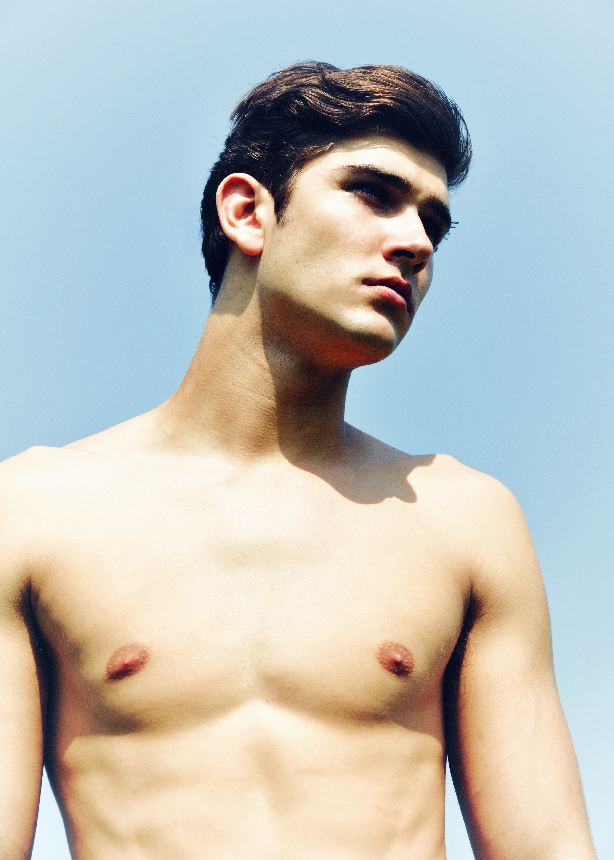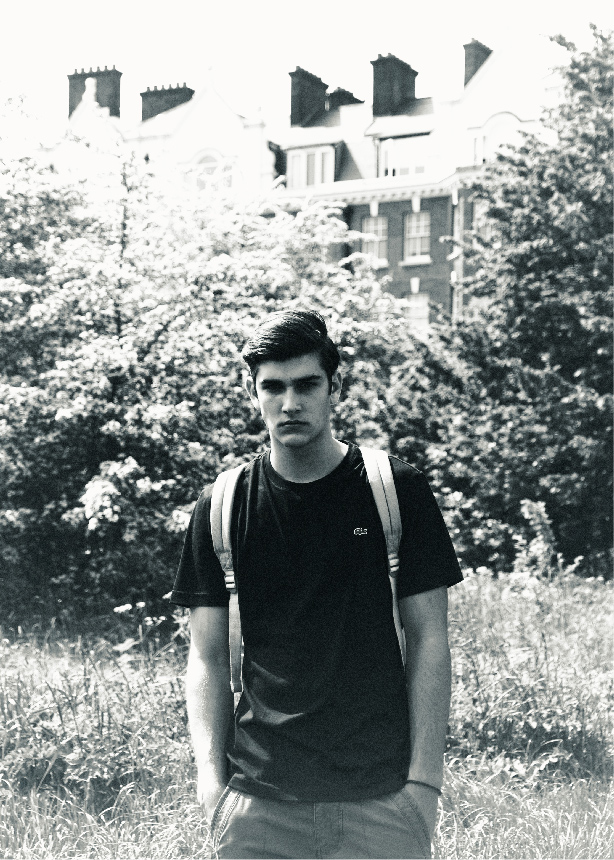 [nggallery id=19]