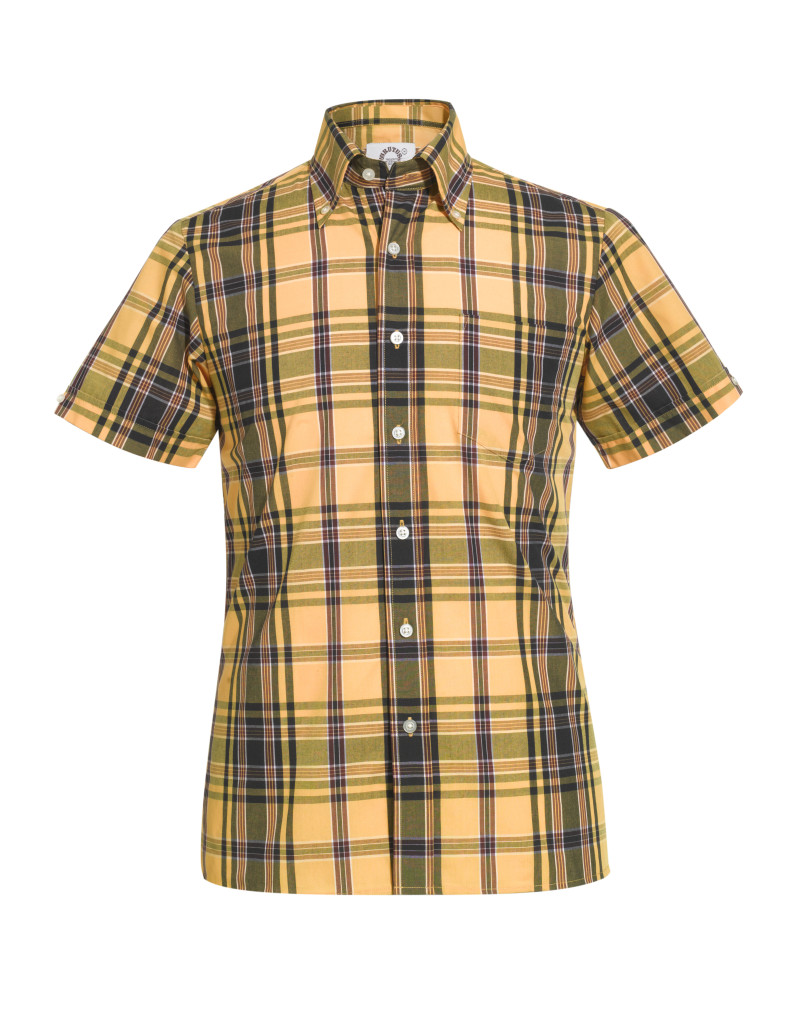 For a third consecutive season, Dr. Martens & Brutus have collaborated again and produced two Brutus Trimfit shirts with a classic Dr. Martens oxblood and yellow check patterns for Spring/Summer 2014.
These two brands have enjoyed iconic status since the 1960's, attracting loyalty from many subcultures AND the mainstream. Each shirt is presented with a perfectly pressed, 4 point, co-ordinated checked handkerchief. This they say 'pays homage to the suede heads of the 1970's and their fanatical approach to pin sharp dressing'.
The classic Trimfit detail includes three-finger collar, double button dart vented sleeves and darts to the back of the shirts, allowing for a sharp fit. The Brutus Trimfit x Dr Martens Shirt will be available from the Brutus website and Dr. Martens retail stores worldwide.