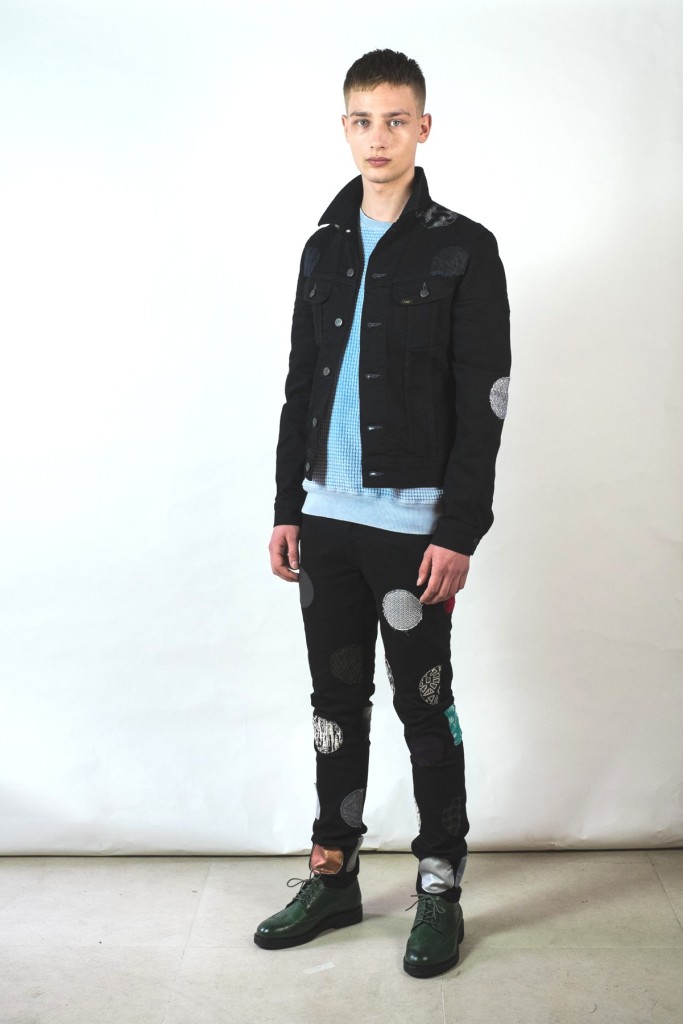 Denim Jackets and jeans are generally classic, plain and simple. The unfortunate thing about denim is it can be a little too plain and simple, so it is nice when brands design something a little more interesting. Thats exactly what happens when you put the legendary denim brand Lee with contemporary brand Soulland.
Together the brands have collaborated together to design a unique polka-dot-patterned jacket and pair of jeans. The perfect pairing of Lees 125 years experience with Solland's fresh take on menswear means the results are contemporary mens fashion with a flare of fun. It is the first ever collaboration for the Danish brand and the designer had this to say about working with Lee:
'As one of the first branded collaborations, we are very excited to be working with such an iconic global brand as Lee'.
The pieces are a refreshing take on such a popular look with the heritage of Lee stitched nicely together with Soullands contemporary twist. See samples below…