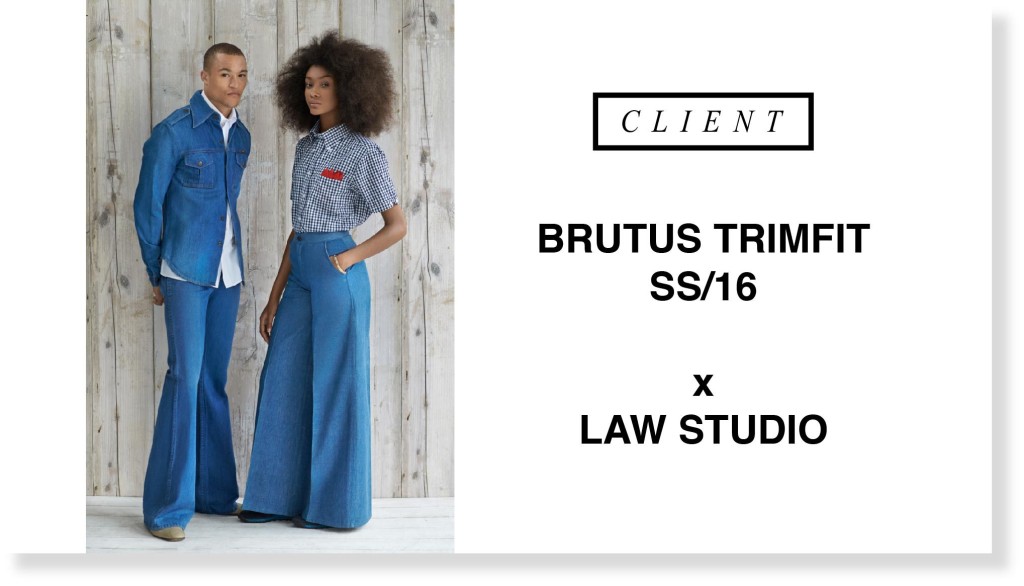 Boldly British and beautifully reborn, Brutus Trimfit streetwear
is back and so too are its iconic cuts and colours.
.


Marking its 50th anniversary, Brutus are launching a fresh new collection for Spring/Summer 2016. This time round Brutus has teamed up with LAW Studio & magazine, established in 2011 and based in central London. The studio has been working closely with Jonathan Freedman, (son of Brutus founder Keith Freedman) to expand the current range and develop a new collection. LAW magazine editor John Joseph Holt had this to say about working with Brutus on the new range:

.
We are really proud to be working with Brutus, a brand that has enjoyed such an affectionate association with so many British sub-cultures. 50 years is a tremendous milestone and we are excited about introducing the brand to a new generation and continuing the Brutus family legacy."
.
The new collection is a definitive array of timeless British classics and popular modern cuts with a cool Brutus twist. Most famously reworked is the trendy Brutus jeans. Incredibly popular in the 60s and 70s with mods, skinheads and footy fans, the new collection boasts the same bold flare cuts and light blue colour that Brutus fans love. There's also new check print shirts tailored in the elegant 'trimfit' way, perfect for any smart casual occasion. There is even a Brutus take on the modern jogger trousers in big block colours. The quality of the SS/16 fabrics and tailoring, are sure to reignite the nostalgic love for Brutus as one of the truly quintessential British brands. The images below are of the SS/15 Collection, available now.
.