---
Shemza.Digital creates a new idea of past artwork created by London based multimedia artist, Aphra Shemza and computer artist, Stuart Batchelor. The duo has created an interactive piece which invites citizens of the world for their contribution online, from Wednesday the 18th November 2020
The original idea and inspiration of this piece is based on Shemza's late grandfather (world-renowned British, Pakistani artist) Anwar Jalal Shemza, & his painting 'One to Nine and One to Seven'. Much like her grandfather, the basis of Aphra's artwork is shape and the abstraction of geometry whilst bringing a new medium into the foreground. Stuarts work fits perfectly with the new idea of digital.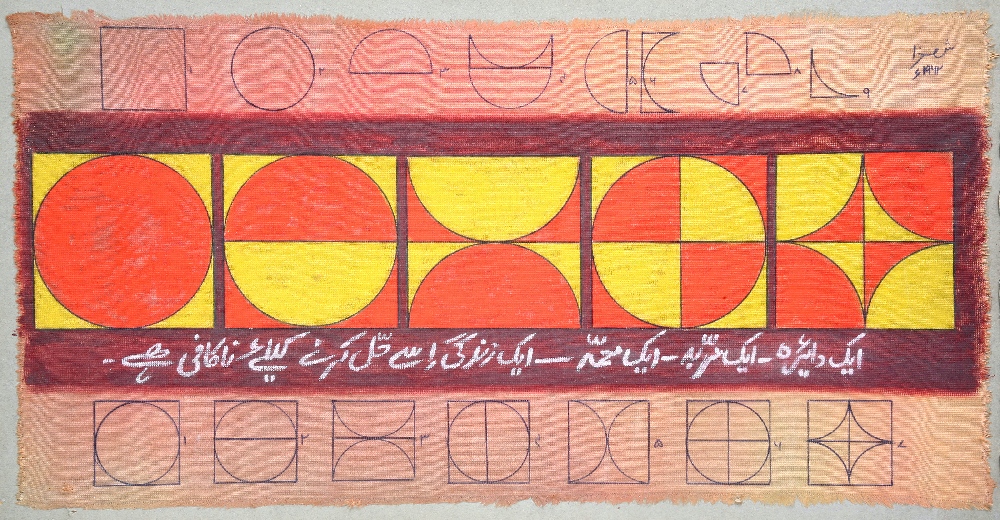 The piece is focussed on a relationship between shape, as evident from the quote below. The Juxtaposing forms of circle and square, layering and repetition is a huge involvement with the exploration of this work. The duo fused the original idea of Anwar's with the introduction of a modern process in which the public can build towards a collective of a two dimensional, digital installation. The digital platform creates accessibility to a vast audience, not only to view the work but also to participate in the creative process. 
 ''One circle, one square, one problem. One life is not enough to solve it.'' – Anwar Jalal Shemza, 1962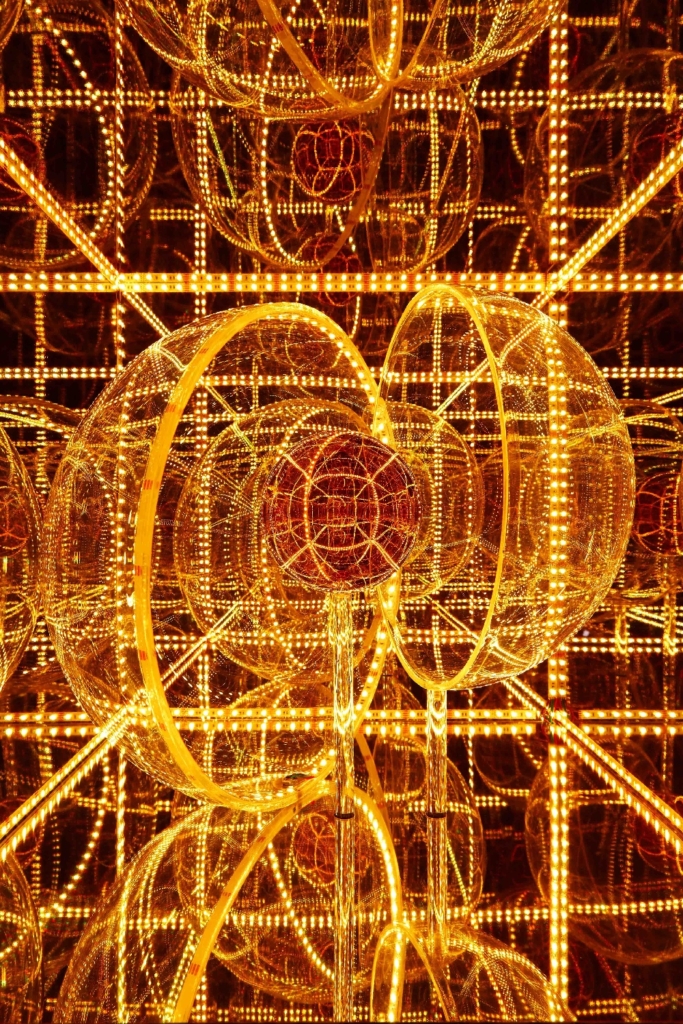 Stuart works on various other projects alongside his practice. Developing and modifying tools alongside art that help towards creating a potentially more expressive way of using computers working with clients such as Samsung and IMAX; whilst Aphra is the manager of the Shemza Estate and a working activist, notably speaking at the Tate Britain and The British Library. Both artists have exhibited in events such as the V&A Design Week.
The opening night of The National Gallery's exhibition curated by Aphra 'Shifting Ground' will host an array of speakers including both artists using their platform to explore and rethink the great importance of migrant voice within art history, specifically British. The collection of work will be the focus of the discussion. An amalgamation of South Asian cultural heritage and working in new technological, innovative ways will follow in the discussion alongside thinking about the importance of South Asian heritage/culture and how it has impacted the contemporary world of British art.  
This is a somewhat rare and special opportunity to connect with the world through digital artwork and processing how others ideas can spark a creation within. The past combined with the present and also the future makes this more than just a work of art.
Words by Adam Peter Hicks for Client Magazine
Links:
www.aphrashemza.co.uk
 www.influxlondon.com
www.sfbatchelor.com