---
Trail running is an exhilarating sport that not only challenges the body but also connects it with nature. It typically involves forests, mountains, and parks and the uneven terrain and obstacles encountered provide a fun and exciting challenge for runners. It can also improve balance, coordination, and strength, making it a well-rounded form of exercise. Trail running provides a great way to explore the outdoors, but it can increase the risk of foot injury, which is why having the right pair of shoes is crucial. The ASICS GEL-TRABUCO™ 11 trail shoe is an excellent choice for trail runners looking for comfort and protection.
ASICS has long been a trusted brand for running shoes, and the GEL-TRABUCO™ 11 trail shoe lives up to its reputation. The shoe is designed to provide complete protection to the feet, making it ideal for tackling challenging terrains.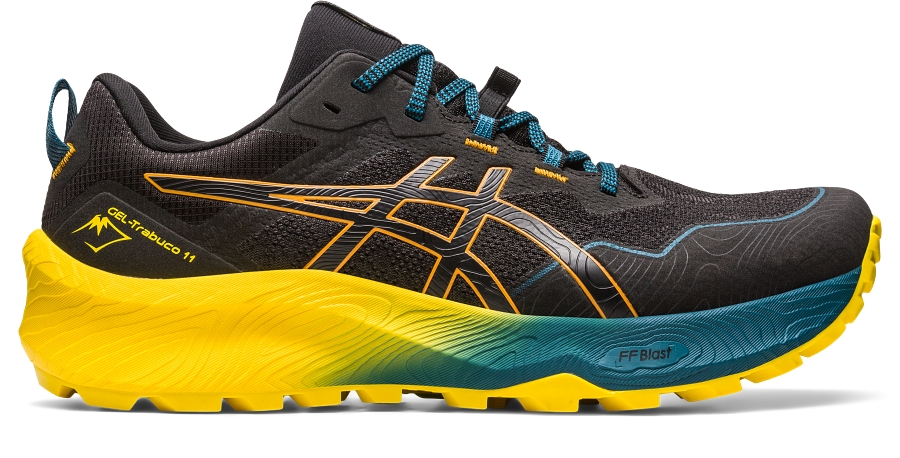 The shoe's midsole features ASICS' FF BLAST™ and 3D SPACE CONSTRUCTION™ technologies, which provide a cushioned and stable feel while running on technical terrains. The forefoot midsole rock plate offers an additional layer of protection, shielding the sole from sharp rocks. The upper of the shoe also features an overlay design that protects the rest of the foot from debris.
The ASICSGRIP™ technology on the outsole ensures that runners have a secure grip on any surface, be it wet or dry. With all these features combined, the GEL-TRABUCO™ 11 offers 360° protection for trail runners, allowing them to focus on their run and enjoy the trail without distractions.
"The SS23 FUJITRAIL™ Collection delivers the protection and comfort a trail runner requires to focus on their run" explains Michael Dudley, Product Line Manager for Apparel and Accessories at ASICS. "The FUJITRAIL™ Jacket offers competition-level waterproof protection and is also packable and designed to move with the runner's body."
The ASICS FUJITRAIL™ Collection and the GEL TRABUCO™ 11 shoes are available online and in store now.