---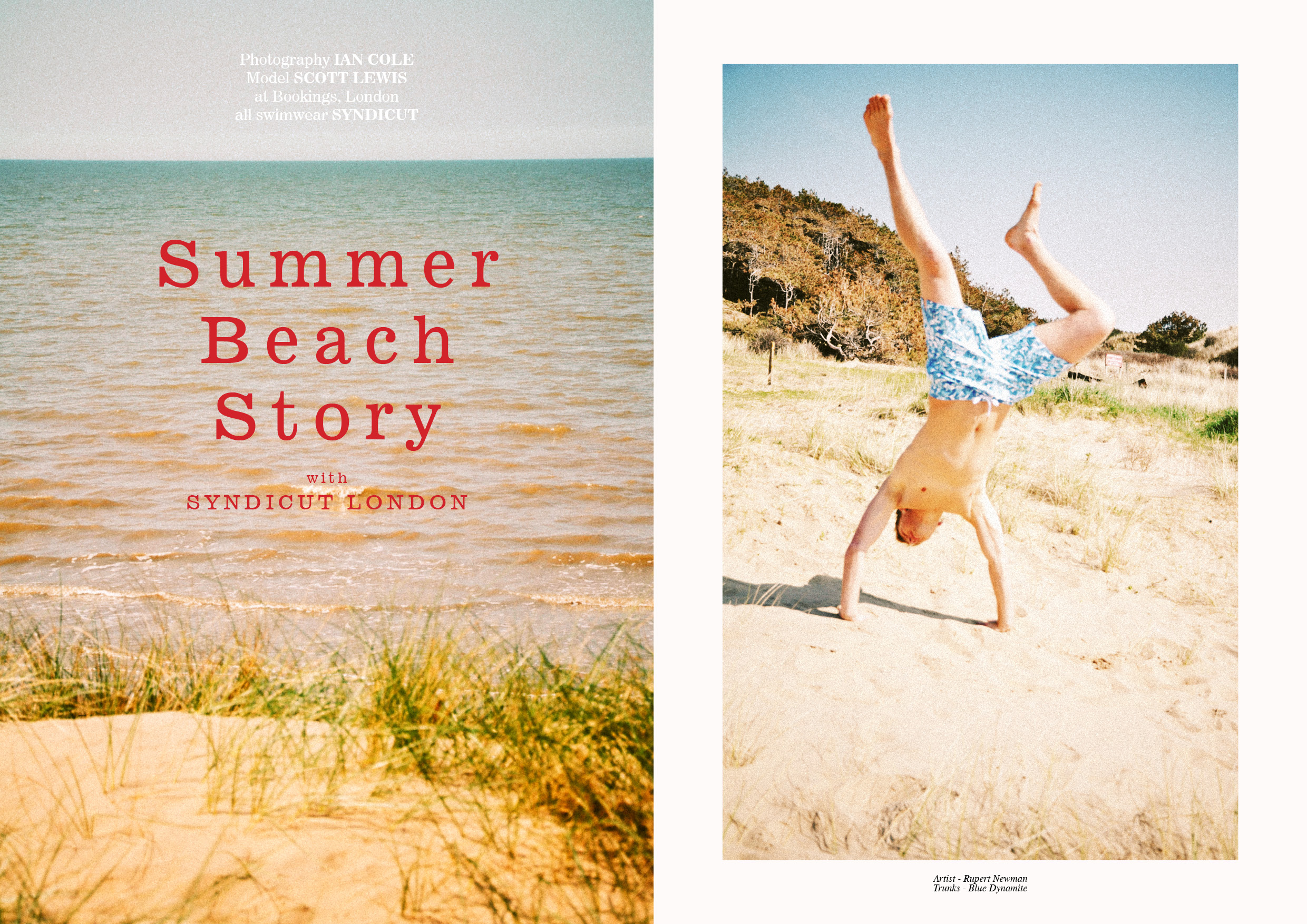 Summer Beach Story features Scott at Bookings, photographed by Ian Cole for Client Style Guide #12 (British Edition). All swimwear featured is from Syndicut London.
SYNDICUT LONDON is a collaborative brand, working with emerging designers, to bring bold colour and fresh prints to a carefully crafted range of premium products.
Syndicut Trunks are now a year old after launching with five designs by Artists Louis Hudson and Fergus McDonnell. The collaborative ethos of the brand has given Syndicut London a fresh angle which their customers are passionate about. The prints are bold and exciting making the trunks a highlight to every man's capsule holiday wardrobe.
This spring they added a further four designs to the range bringing in light artist Rupert Newman, graphic designer George Lewin, fashion designer Alice Begg and 3D Designer and
sculptor Selwyn Holmes, giving each print its own style and unique story to tell. Syndicut have built a strong creative platform that plans to launch emerging artists and designers from across the globe.
Photography Ian Cole
Swimwear Syndicut London
Model Scott at Bookings
108 pages
Full Colour
Perfect Bound
Ordering:
Available in print & digital editions from the CLIENT Archive