---
Human Stories: Circa No Future is a photographic and filmic exhibition with West Indian photographer Nadia Huggins that aims to 'navigate the boundaries between land and sea, celebrating the relationship between adolescence, and the infinite power and freedom of bodies in the ocean.'
This free exhibition will take place from 4 October – 10 November 2019 at NOW Gallery in Greenwich Peninsula and is the fourth in the Human Stories series from the gallery. This is Nadia's first UK solo exhibition, presenting photographs and films captured on the enchanting island of St. Vincent and the Grenadines.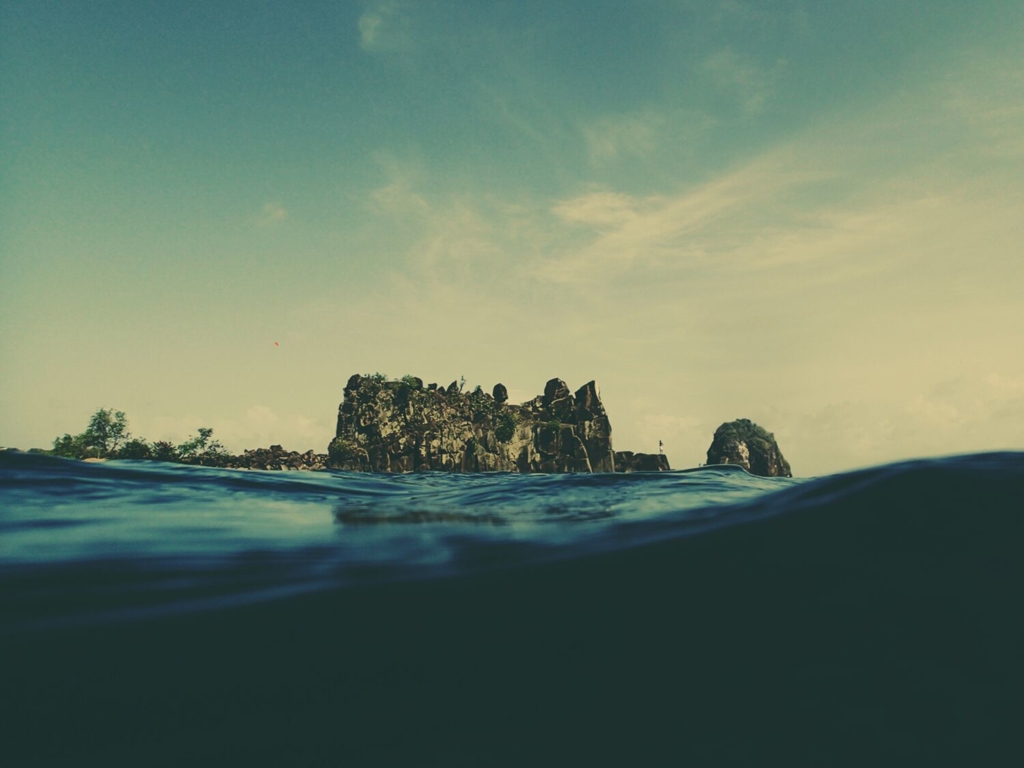 "We're delighted that NOW Gallery will be Nadia Huggins' first showcase in the UK. This body of work reveals the spellbinding, infinite beauty of the ocean whilst celebrating the preciousness of coming of age," says Kaia Charles, Cultural Projects Manager of NOW Gallery and Greenwich Peninsula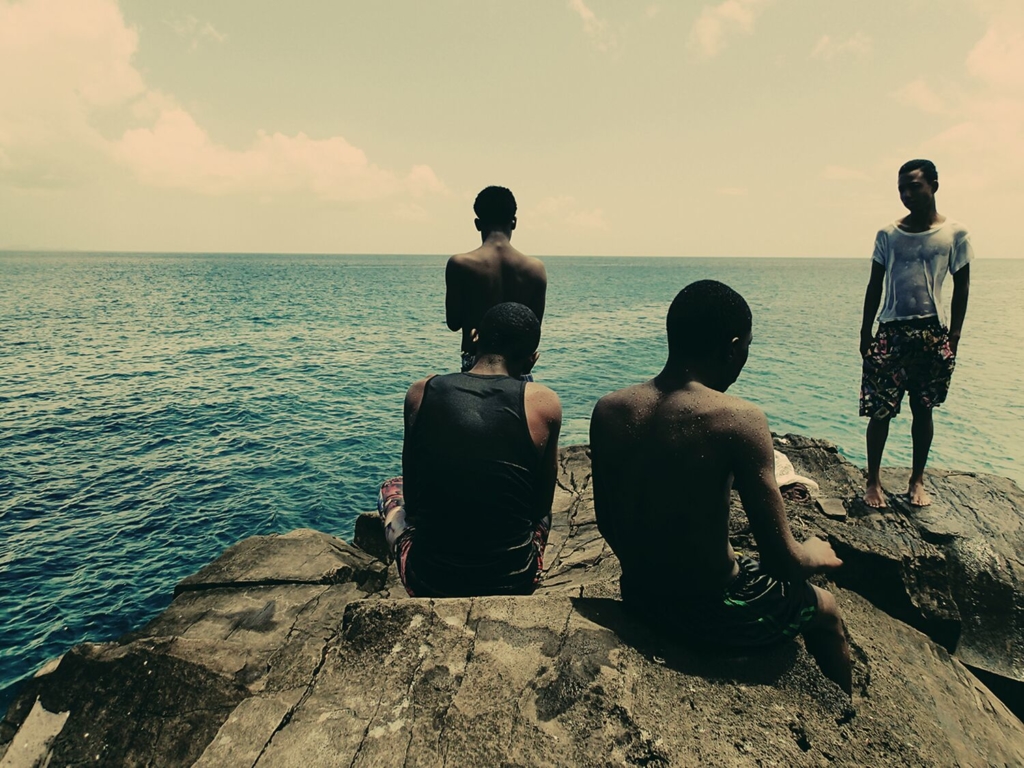 Human Stories is a series of annual photographic displays that promotes discussion on humanity and modern life. They aim to engage with modern and progressive communities, artists, photographers, historians, filmmakers, writers and thinkers.
Nadia's images document intimate adventures of youth set against dramatic and magical coastal backdrops. As part of this exhibition NOW Gallery has commissioned a series of essays by Trinidad and Tobago-based writer Melanie Archer and William Abbott who is a teacher from St. Vincent and the Grenadines.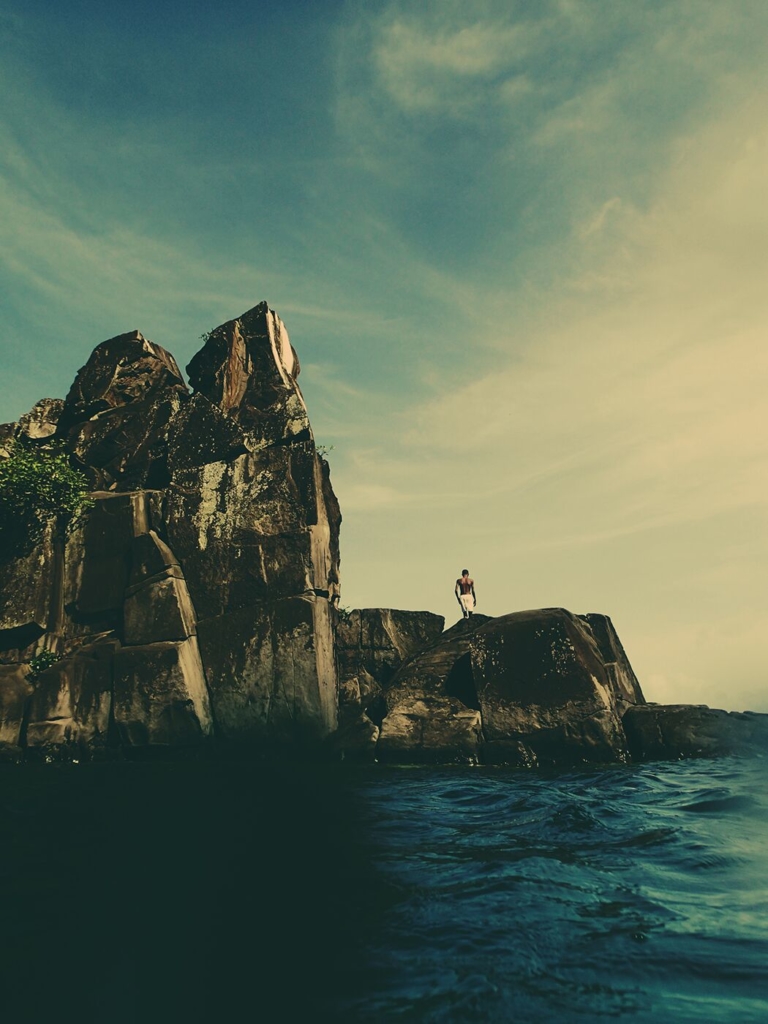 "Believing there to be a link between an under-explored aspect of Caribbean adolescent masculinity and the freedom of bodies in the ocean, I have decided to creatively document boys' interaction with the sea. These pieces capture manhood, snippets of vulnerability and moments of abstraction, that often go unrecognized in the day-to-day. The ocean itself takes on a personality – that of the embracing mother providing a safe space for being – which is both archetypal and poignant. I am as much a subject as the boys for whom I provide solace. The boys climb a large rock, proving their manhood through endurance, fearlessly jump, and become submerged in a moment of innocent unawareness. They emerge having proven themselves. The relationship between myself and the subject is also explored within this paradigm. The subjects are aware of me while posturing but lose this cognizance when they sink into the water. It is this moment that tells the true story." says Nadia Huggins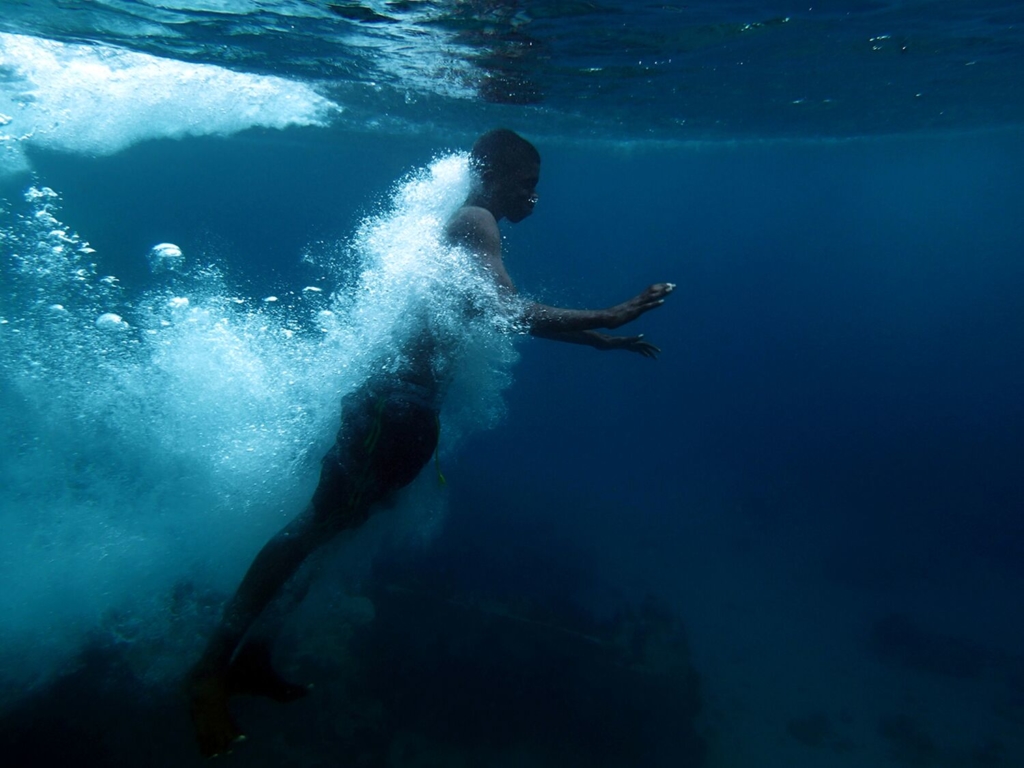 NOW Gallery
Human Stories: Circa No Future
The Gateway Pavilions, Peninsula Square
Greenwich Peninsula, London SE10 0SQ
4 October – 10 November

Written by Ian Cole