This month, Samsung announced a special initiative "Launching People", aimed at discovering 'extraordinary' talent in the areas of photography, film, music and food. Mentors were hand-picked for each field – Rankin for Photography, Idris Elba for Film, Paloma Faith for Music and Gizzi Erskine for food. Each mentor is a major player in their genre, and known for their ground-breaking work in both popular culture and on the fringe of it. Launching People is open to people in the UK and Ireland.
https://www.youtube.com/watch?v=25M8R70bwr0&list=PLKg5k2sJtDlSiPGJ4Cb7JUVHEKl-R7w2T&index=1
In the photography category, Rankin is looking specifically for 'undiscovered talent', somebody that has a creative eye and is original in their approach. World-renowned photographer and part of the genius behind Dazed & Confused Magazine / Dazed Digital, Rankin explains what he's looking for:
"I want to find someone that's undiscovered. I'm looking for someone that's got a vision, a creative eye who wants to make a career out of photography. I want to know what they do that's different, that's interesting and for them to show me an idea that is unique and has an original view of the world."
https://www.youtube.com/watch?v=BKvFMzqGTqQ
This isn't just about having fun with technology from Samsung and getting your smiley face in a magazine, this is an opportunity to explore what you're capable of and to put that in front of your mentor, Rankin, who will work with you to make your project a success. You just have to prove that you have it and provoke him to give you a second thought. He wants you to give him a buzz, so do it.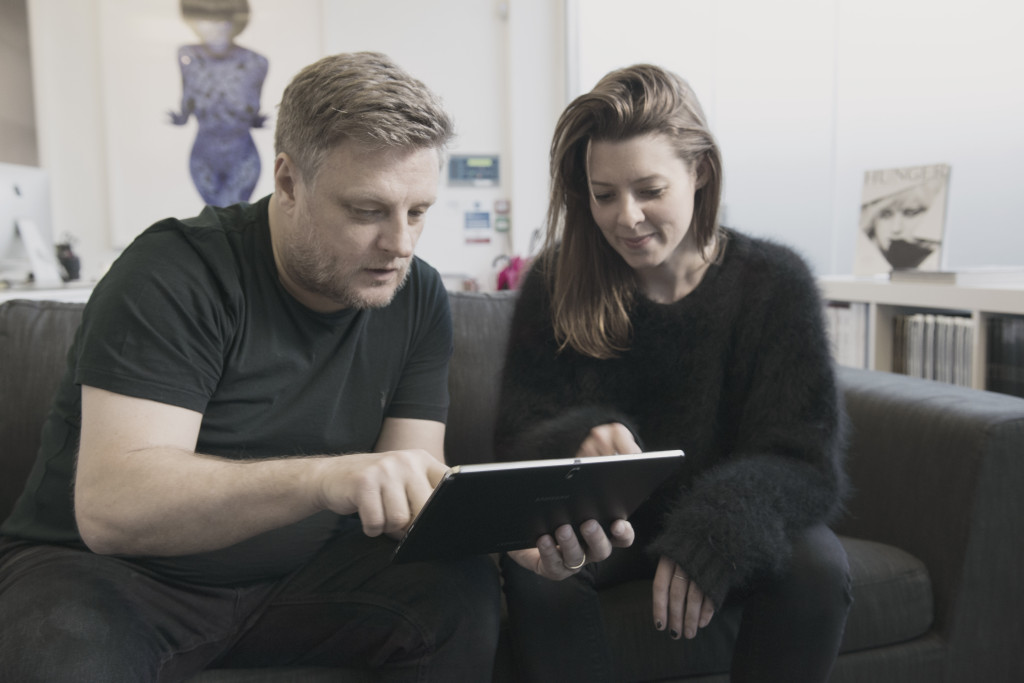 HOW?
To apply for Launching People, you need to put together a 2-minute video, about YOU. Show off your work, pitch your project idea and let the mentors see your passion, ambition and skills. Be original. Get creative and use your phone or your tablet to make the video, it's all about showing yourself off. You then need to submit the video along with an image and a bit of information about yourself and upload it to www.LaunchingPeople.co.uk (where you can also find further information about applying)
WHAT'S NEXT?
Rankin will select the candidate who he is most drawn to and they will spend 2-3 weeks together working on their personal project. The lucky one will be placed in a house fully-furnished with Samsung's latest technology so they can work with Rankin one-on-one, to produce a successful project. There will be a grand launch event with the aim to make their dreams a reality and all four candidates from each category will be filmed during this process to feature in a television series, which will air later in the year. On Facebook, people will also be able to vote for their 'People's Choice', and the winner will receive Samsung products and personal tuition on how to use them, and make them work for them.
Andy Griffiths, President for Samsung UK and Ireland, commented: "Everyone knows Samsung for launching products and every day we're inspired by people who use those products to achieve amazing things. 'Launching People' is all about doing just that – launching people's potential through technology, whatever their stage in life. We hope to give people with passion, ambition and a hungry mind, a launch pad for their bright ideas and change their lives in a positive way."
So we say, don't see this as a competition, see it as a challenge. Do this for yourself. Don't sit on the side-lines watching others achieve, it's not everyday you get the opportunity to work one-on-one with mentors of this caliber. Visit www.LaunchingPeople.co.uk and make this happen.
Written by Ian Cole, Editor-in-Chief