---
American actor Justin Marcel McManus features in Carbon Copy #26 photographed by Steve Raganato, along with an interview with Nathan Best, which you can read in full below. Download the 232-page digital edition of the magazine HERE.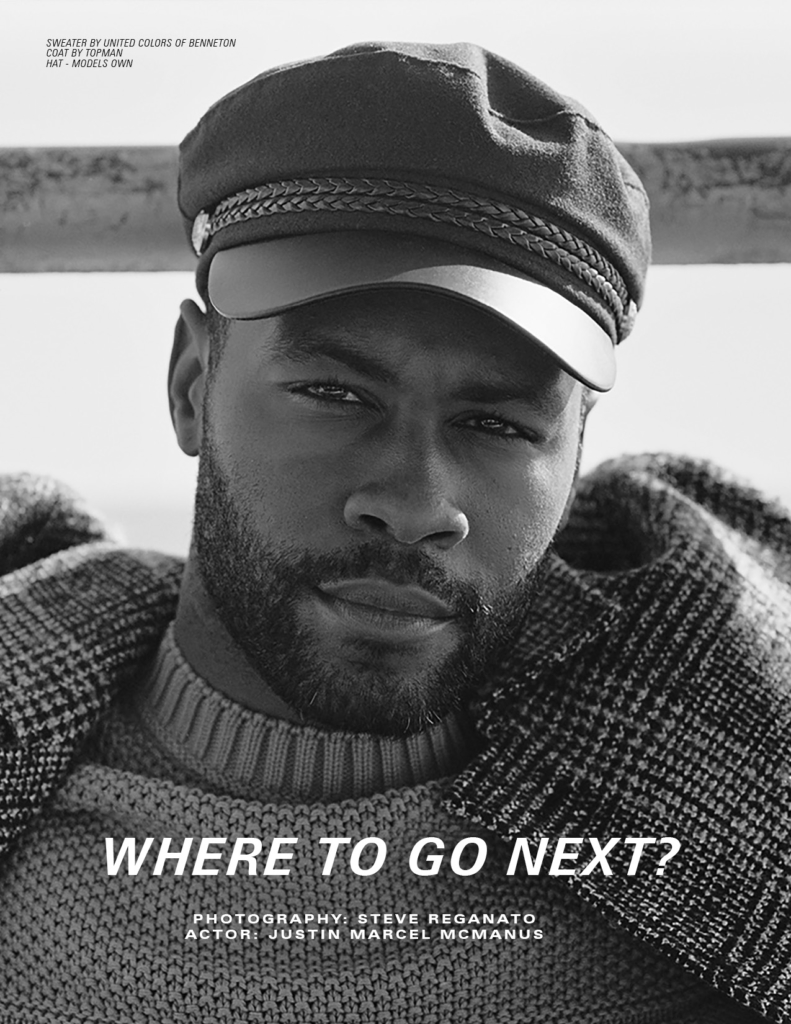 1. Hi Justin. Thank you for doing this interview with Carbon Copy. It's a great pleasure to meet you!
Nice to talk to you guys thanks so much for having me be a part of this.
2. You are a bit of a triple threat as an actor, model, and photographer. How did you get started and what came first?
Yes, I am haha I love it. Well, modelling came first, after I graduated from college where I played baseball. I decided to move to NYC to pursue a new career and when I got to NYC I was scouted to be a model. I was hesitant at first but I was like hey why not make some extra money. So basically I was scouted while I was working at Abercrombie and Fitch on 5th avenue. That's another story to talk about haha. So after modelling for about 4 years, I felt the need to learn something new. I always love being creative so something drew me to photography and I bought my first film camera on eBay. I started taking photos of my dog Polo for a while then I got into taking portraits of my friends who were actresses. They came out really well so I went crazy and researched on youtube for hours about what is the best digital camera and how to use them. So after hours of research, I bought my first digital camera and I began shooting models as I was drawn to shooting fashion which led me to now shooting editorials for magazines.
Then acting also came out of me wanting to be even more creative so one day I decided I was going to take an acting class and see how I feel about it. I was recommended to go study with the amazing teacher Anthony Abeson and I fell in love with the craft of acting the first day in his class and well I haven't stopped loving acting since.
3. So what are the challenges versus the advantages of working in all 3 disciplines if any?
Well, the great thing is I'm able to do any of these passions of mine at any time. And the only thing that is hard is that when I'm focused on one I tend to stay focused on that for a bit. I do not like to feel like I'm doing too much. So if I'm not filming STAR, for example, I have time to do some personal photo shoots and some modelling gigs.
4. Do you have equal love for all 3 talents?
Yes, I definitely do. I refuse to do anything that I don't love. I can say that I have jobs that I love doing every day!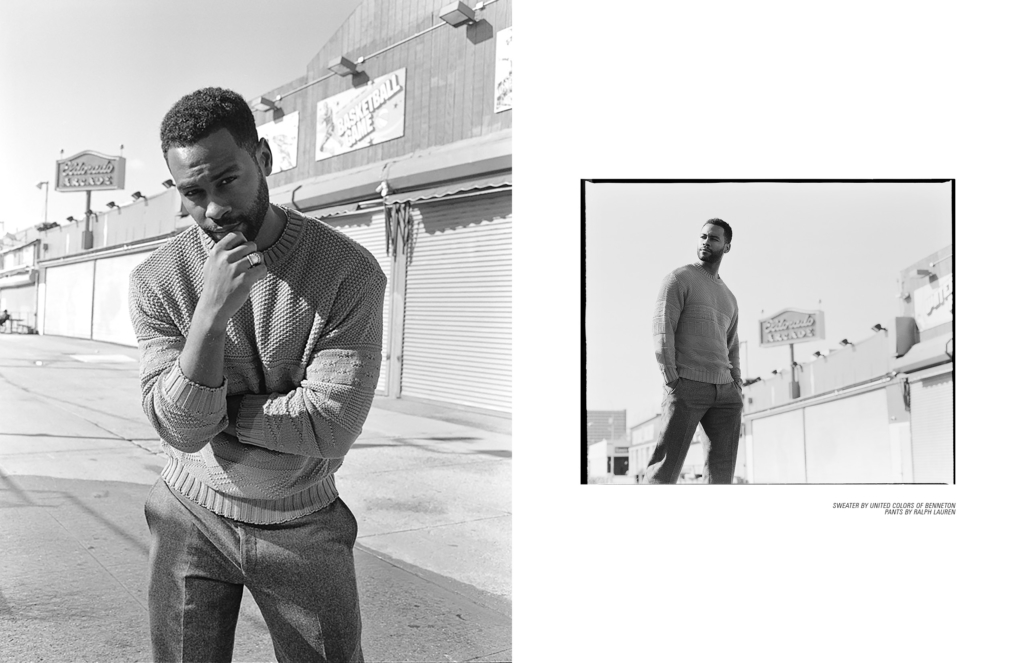 5. What is your favourite shoot you have done as a model, as a photographer as well as your favourite experience as an actor?
Well this is tough but I think my favourite shoot as a model was with one of my favourite clients I work for, Joseph Abboud. We had the chance to ride horseback up in the mountains of Carmel California, so that was pretty amazing. Man, my photography – my favourite shoot is too difficult, I love all my shoots to this day still. My favourite acting experience so far was getting shot by Queen Latifah on the set of STAR episode 7, such a fun day haha.
6. So you worked on the show, BlueBloods with Donnie Wahlberg as your first acting job? Were you nervous going in?
Yes!! that was an interesting day! I think I must have worked on my lines about 1000 times before filming that day. But something happened on set that made all my nerves go away. Donnie came on set with so much energy, speaking to everyone. All the actors and writers and director – was all jokes and laughs on set and felt like a family. Even with our scene, we went over lines before we filmed and he wanted me to change my line so that it made more sense and he actually gave my character more to say. Then after filming he pulled me to one side and said I had a great natural talent and I should be proud and that he would love to have me back on the show, so that made my day.
7. Star on Fox is a really cool show! You play Omari in 6 episodes of Season 2, the current season! Tell us a bit about him and the process of getting into character.
Yes I love playing Omari so much, my favourite character so far. Most people just going to see him as the bad guy on the show but he has some deeper issues that I play around with when getting into character. I keep an Omari journal where I write his thoughts in and how he feels on a day to day basis when I'm not on set shooting. This helps me to keep him fresh in my mind all the time.
And you have to remember he is in love with Cotton as a transgender, so Omari struggles with being a black gay man but also hiding the fact that he likes men. That's why he doesn't want to let Cotton ever leave him he is scared no one else will understand him.
8. What is it like working with Lee Daniels, Queen Latifah, and Benjamin Bratt?
Man, it's all sort of surreal, I remember my first day on set we all sat down and had a table read for the episode and all the actors around this huge oval table and have a monitor with Lee Video Conferencing with us as we read the episode. Its one of those moments you get goosebumps to see such amazing talent in the same room and being able to witness greatness like that in person, then you have to pinch yourself to realize you are apart of that. Its really special and everyone on set is so loving. It's like a big family reunion filming each episode.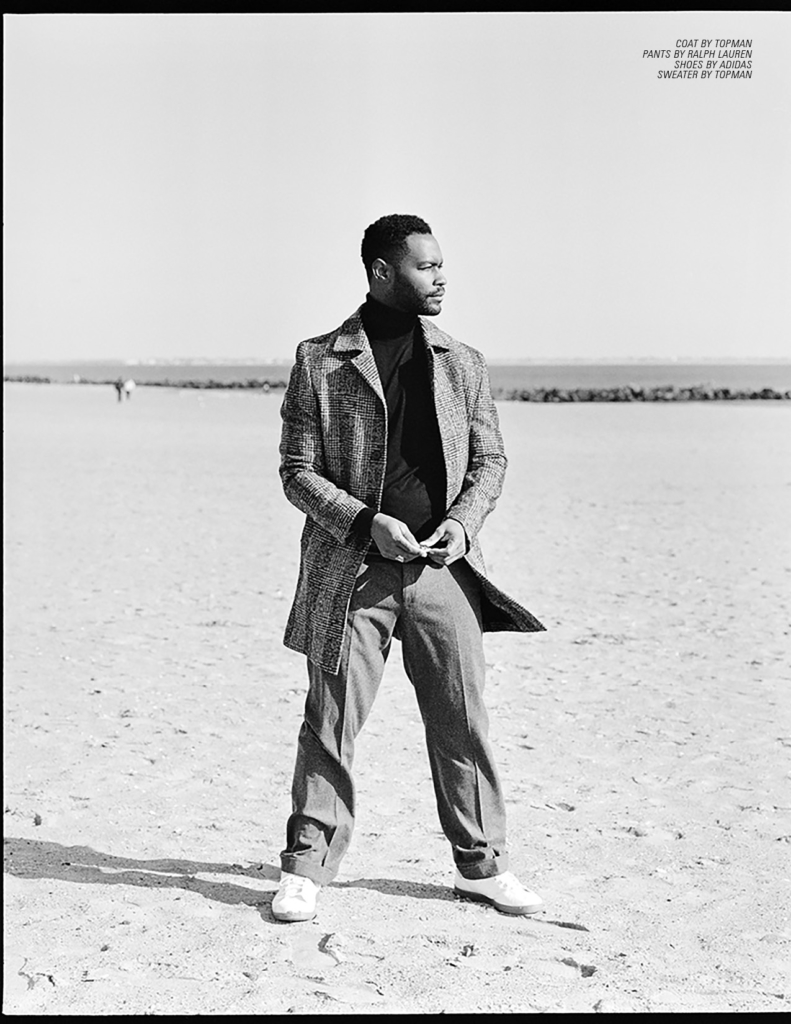 9. Where did you study acting?
I studied with Anthony Abeson at the Producers Club. And now currently, I am a lifetime member of The Actors Studio, so I am able to perform and go there as well.
10. Where did you grow up and what was it like? Did you come from an artistic background?
I was born in New Jersey, but I grew up in Carmel, Indiana and no I def did not grow up in an artistic background quite the opposite actually. Indiana is a very simple state and the typical Midwest where people are nice and will say good morning to you and hang out at Walmart all day. I actually grew up a typical school athlete all the way up until college where I played division 1 baseball at the University of Dayton. It wasn't until after college I decided to stop pursuing baseball professionally and decided to make a change in my life in the big apple.
11. What is one of your favourite shows that you would love to play a character on?
AHHH there are way too many. Well, I love almost everything on Netflix, I would love to be on Black Mirror. I'm obsessed with that show. But I love shows with really good stories and characters that are very real like I loved The Night Of on HBO. It was so real and honest and I love shows and characters like that.
12. Do you have a desire to move to the big screen? If so, what type of roles are of interest to you?
Yes, that is my plan I will be doing film, television, and theatre. I truly love theatre but I want to be working on all 3. I love roles that are so far from what people would see me as. Yes, I'm a nice guy and I'm an athlete, but I love the nitty gritty playing characters with multiple layers to them, kind of like Omari on STAR, a dude from prison who is gay but likes transgender women because they appear to be women but have male genitalia. So yea he has some issues, haha and I love that.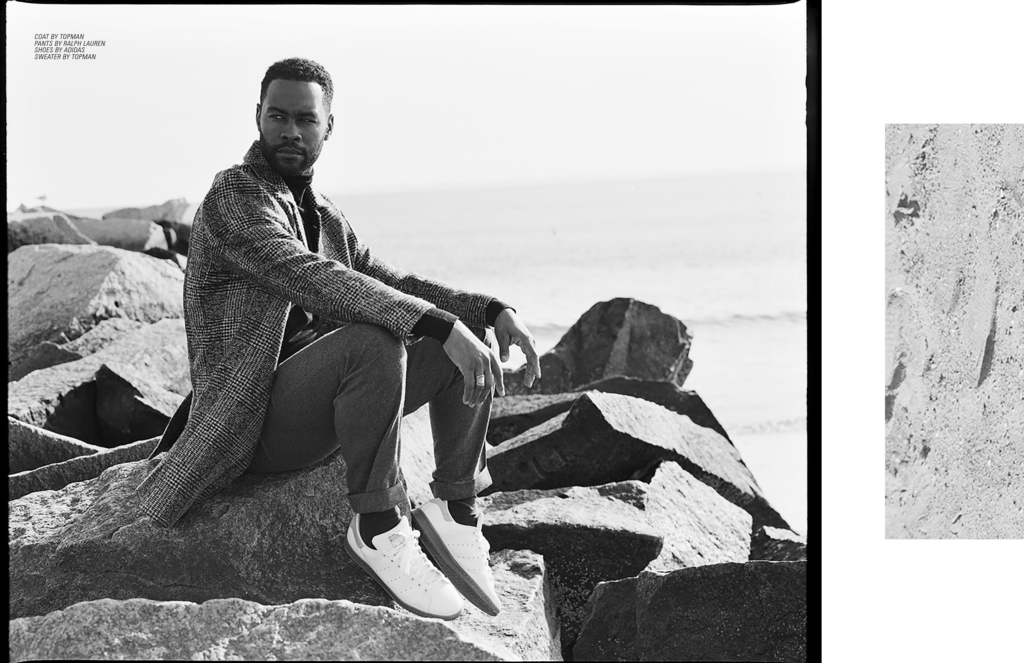 13. What has been the most frustrating part of your journey? What has been the greatest?
Well, there are a lot of setbacks in the acting world as far as auditions go. It's very difficult to stay motivated or to believe in yourself when you go out for gigs and don't book them. Look at it like this, imagine you graduate college and you apply for 40 jobs and not only do you not get any of the jobs you don't get any callbacks for a second interview. So it's very difficult in that way but also when you do get that one call for the job, your life can change. So the struggle is totally worth it. You have to learn to always have a confidence in you no matter what the outcome and know that it's not me it's them.
14. I know that living in The Big Apple is energizing, is it ever draining?
I love New York so much, nothing really gets to me. Although when it's 12 inches of snow on the ground and you have 3 auditions in the city, it don't help. I love all the craziness New York has to offer from the crazies on the train and the late-night conversations I have with strangers.
15. What exciting new projects can we expect from Justin Marcel McManus?
Well Star just got picked up for Season 3, so hopefully Omari will be back! Another film I have coming out is titled "Shadow Puppets", starring myself and actress Emma Aishta, directed by Daniel McCabe.
Thanks for taking the time to let our readers get to know you better. Stay Blessed!
Interview by Nathan Best for Carbon Copy Magazine