Made by You is a campaign from Converse celebrating the life and times of their Chuck Taylor All Stars, via curating a selection of sneaker portraits by international icons including Patti Smith, Andy Warhol and various British talents from fashion, music and art including gi & Sam, Sibling, Sean Frank, Sam Taylor and Shay Ola. Each one has shared their Six Word Story, a snapshot of their Chucks experience.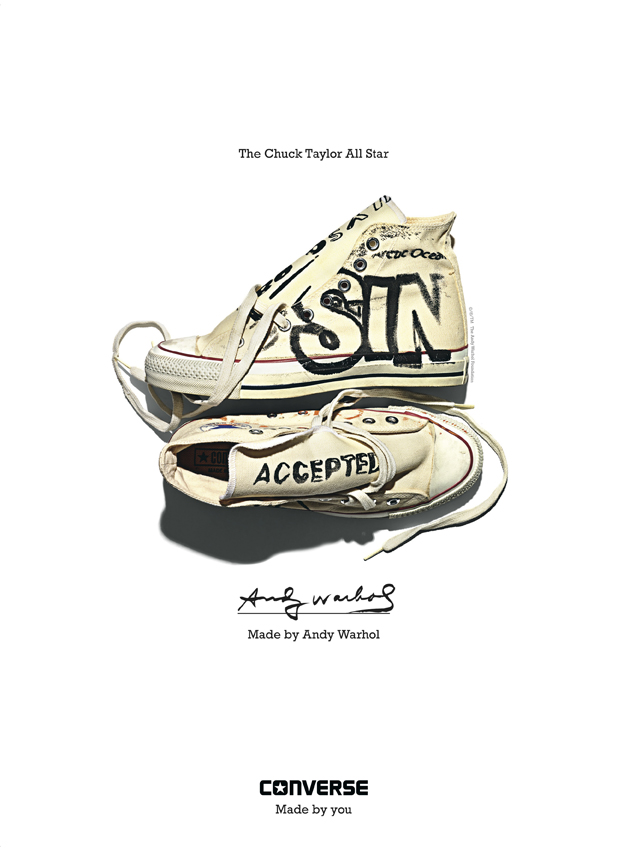 .
Made by You in London

.
London Chuck fans will have their own chance as one of our local creatives, artist Damilola Odusote, will create an original Made by You art installation in Shoreditch. Damilola Odusote is British born with Nigerian routes, whose sculptures combine everyday objects with abstract techniques to challenge our perceptions.
.
In the spirit of his creative identity, Damilola has captured his own take on Sneaker Portraits – thousands of polaroids of Londoners wearing their Chucks and sharing their Six Word Stories – assembling the images to create an ident art structure of London's iconic outline.

.
Damilola will construct the one of a kind installation by hand within a gallery space on London's Shoreditch high street, with the support of students from Central Saint Martins.The sneaker portraits will be an urban celebration of the self-expression and will feature a diverse group of characters from London and encourage them to make their own mark on the classic sneaker.