Annette Welander is a Swedish jewellery brand that seeks to bring out the individuality of the wearer and respond to the times we live in. Gender-neutrality removes the limitations of traditional jewellery, progressing the appeal to all, inspiring those who are conscious and cultured.

The new fine jewellery collection from Annette Welander is titled The Sequential Collection and 'sacrifices nothing to make a statement.' Reflecting a passion for architecture and art, the collection evokes a desire to engage with everything around us. Part of the brand's ethos is that 'Jewellery has the ability to connect through designs that are as communicative as they are creative.'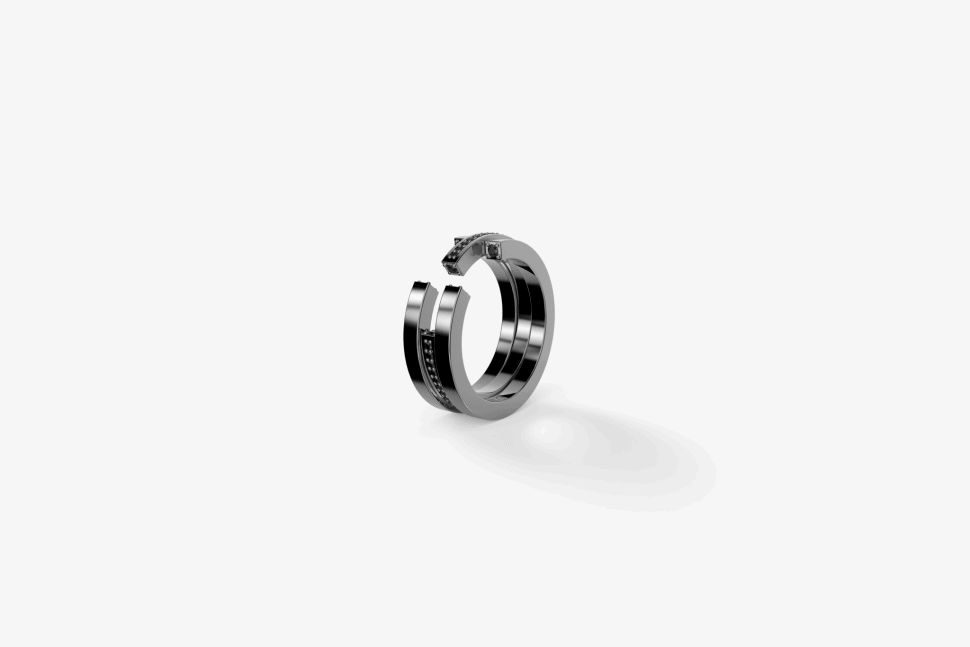 Annette Welander wants you to flow with self-expression, diversity, and independence and challenge you to build lasting and positive relationships with the world around you. The Sequential Collection is thoroughly modernism and minimalist, assimilating into your own identity.
"Connecting at different centres with diverse arc length cuts, the pieces create space by taking a single mass and extending it into a sequence of different forms. These concepts are translated into pieces that are wearable expressions of their influences and are miniature sculptural arrangements, comparable to art."
All in 18K, pieces come in black, white, yellow, and rose gold with white and black diamonds. The seven signature pieces of the collection are conceptual and versatile suit those who are design-conscious. Each piece is crafted by skilled jewellery artisans in Stockholm, Sweden and expect high quality and sustainable materials, where all products are shipped responsibly, considering the impact on the environment.
Shop: www.annettewelander.com