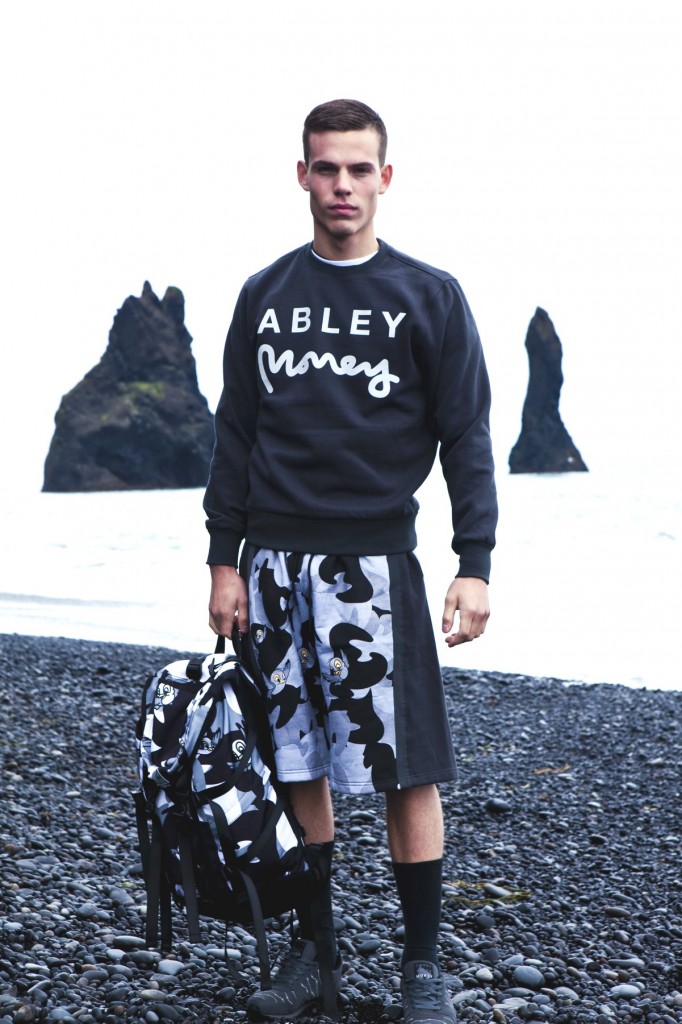 We last featured Money Clothing in Client Style Guide USA, with their amazing 10th-anniversary look-book and we were excited when we heard that they had collaborated with CLIENT favourite, Bobby Abley.
.
The Bobby Abley X Money range, aka 'BAM', features some signature pieces that scream 'BOBBY ABLEY', including his love for Disney and we cannot forget that very recognisable MONEY logo. We love the all-over barbed wire print and the white forest birds from Snow White, the 'Studio Abley' logo and recognisable bold type plus the very cool nylon track pants (in grey and black).
The collection is both masculine and gender friendly, with mesh vests, figure-hugging tops, hoodies, shorts, cool tees and rucksacks and more. Abley has had three successful seasons at London's MAN (read our interview with Bobby Abley from Client Style Guide #8) and this new collaboration is sure to be a big success. We love it!
For more information:
WWW.MONEYCLOTHING.COM