---
Just ten minutes away from the lively seaside town of Ahangama, atop a scenic 12-acre cinnamon plantation, sits the secluded haven known as Trebarth East The Round House. The official opening in February 2023 marked the end of an ambitious journey for British owners Patrick and Benny Latham, who lovingly restored the untended but majestic plantation, imbuing it with British elegance and a distinctively Sri Lankan flair.
Perched high on its verdant hill, the Round House is a boutique retreat offering tranquil barefoot luxury. Its modernist design includes four boutique bedrooms, a stunning 18-meter infinity pool, and 360-degree views of the surrounding paddy fields, jungle, and neighbouring cinnamon, rubber, and tea plantations. The ethereal experience of waking up in one of the hotel's four-poster beds, looking out on this captivating vista, is nothing short of transformative.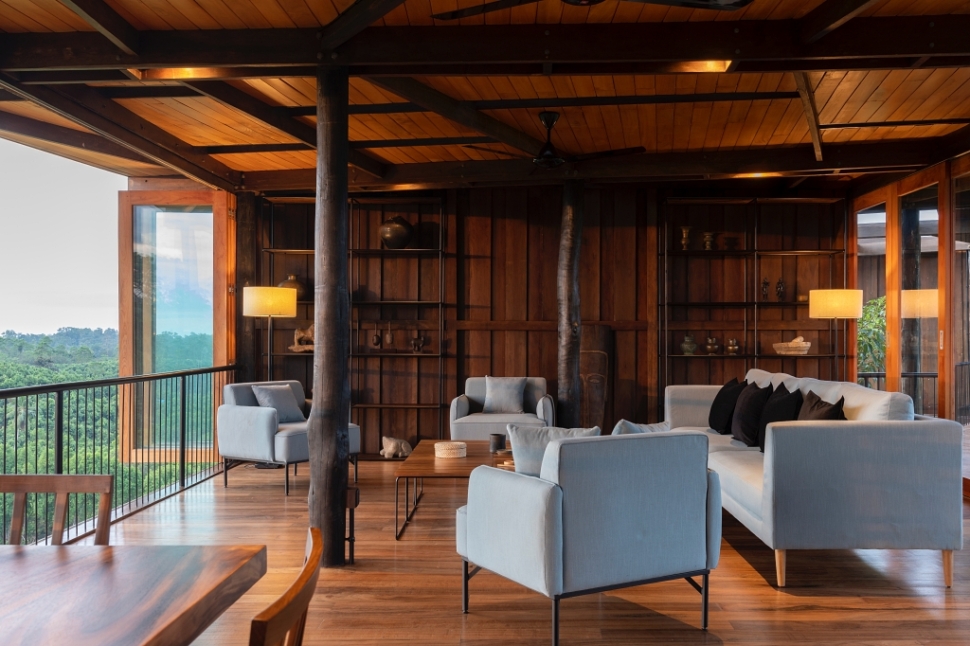 The hotel's design, a tribute to the local landscape and heritage, was awarded the Monsoon Architecture Award 2023. As described by the award committee, the Round House appears to "float above the hill," a bold design move that preserves the environment and echoes the tranquillity of its surroundings. The circular form beautifully captures the encompassing view, creating a delicate, serene atmosphere that guests find both inviting and impressive.
The interior reflects the best of Sri Lankan design, with bespoke furniture crafted in Colombo, paired with rattan pieces and rugs handmade by local artisans. The property also boasts an impressive collection of art, curated from the studios of established Sri Lankan artists including Rubert Soysa and Namal Pushpa Kumara.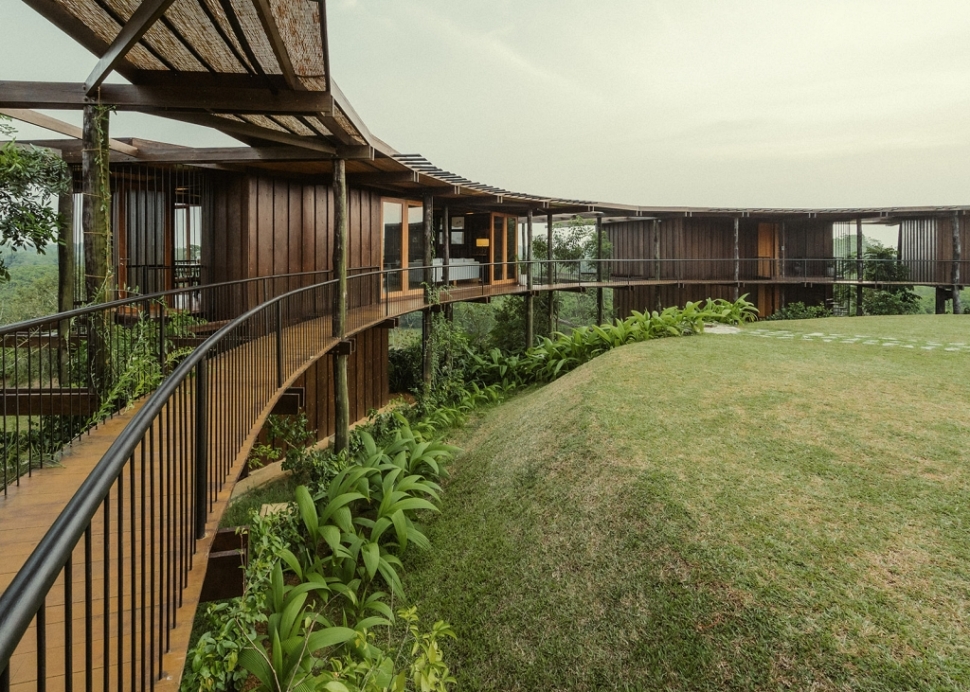 Trebarth East also takes great pride in its culinary offerings. All meals are served family-style around a communal table, encouraging conversation and connection among guests. The menu, which features mouthwatering delicacies like jackfruit arancini balls and king prawns with passionfruit & coriander, is made on-site with fresh, locally sourced produce. However, for those desiring a more private dining experience, separate seating is also available.
The rooms at the Round House offer more than just a place to sleep; they provide a private sanctuary for relaxation and reflection. Each room comes with a four-poster bed, an ensuite bathroom with rainfall showers (and jaw-dropping jungle views), air-conditioning, a beach bag, and locally sourced toiletries. Room types range from a spacious 70-square-meter Duplex Suite to comfortable King and Twin Rooms, catering to a variety of guest needs.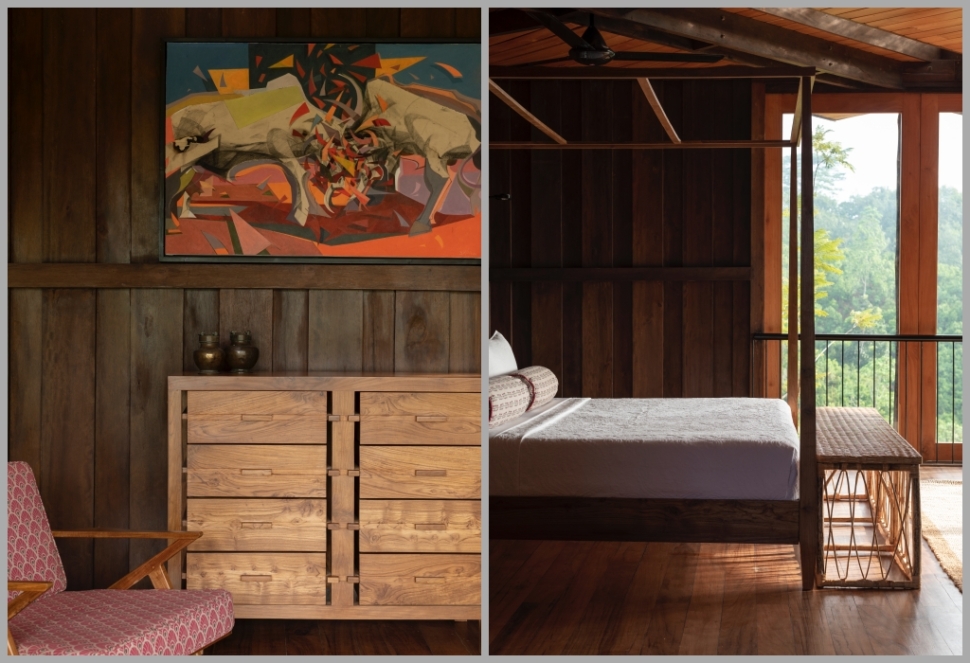 In addition to its exquisite rooms, the property offers free tours of the working cinnamon plantation, as well as a 1 km garden path through the plantation for morning walks and runs. Its location also offers easy access to Ahangama's beautiful beaches, surf breaks, and vibrant nightlife.
Trebarth East The Round House, an adults-only property, is the ideal retreat for those looking for an immersive experience in Sri Lanka's natural beauty while enjoying the comforts of boutique luxury. The hotel's commitment to sustainable, luxurious, and authentic hospitality sets it apart, and its unique location in the heart of a cinnamon plantation adds an exotic twist to this tranquil hideaway. Whether it's for a romantic getaway or an escape from the hustle and bustle of city life, Trebarth East The Round House is a slice of paradise waiting to be discovered.
Trebartha East The Roundhouse
No.164/A, Meegahagoda, Ahangama
Photography by Willem Keuppens