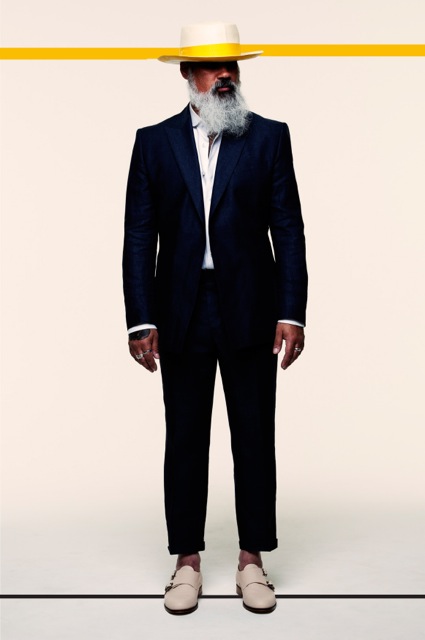 T.Lipop Spring/Summer 2014 "A Story for Tomorrow" 
Tom Lipop and business partner Eser Aydemir burst onto the scene in 2011, unveiling their ready to wear brand, T.Lipop, to critical acclaim. They were selected as one of Selfridge's Bright Young Things in October 2013 following a successful Spring/Summer 12 collection at the first Mens Ones to Watch at Fashion Scout. Boasting a River Island collaboration and an accompanying short film by director Aoife Mcardle in conjunction with the first menswear Design Forum, T.Lipop has garnered a large following for their innovative tailoring and "less is more" aesthetic.
"Chillin' in the Spanish Riviera by the pool sipping on your Margarita and puffing away on a cigar" is how Creative Director Tom Lipop describes the Spring/Summer 2014 collection, "A Story for Tomorrow". Successfully blurring the lines between traditional and modern tailoring and inspired by Nick Love's 80's throwback film, "The Business", the collection delivers a technical approach to classic silhouettes while centering on fine-tuned cutting techniques and sophisticated lines. Innovative nano-technology, Nanobloc, was integrated into many of the fabrics to create water resistant finishes while maintaining the garment's original fit and craftsmanship. Featuring clever technical details such as bonded zips, and raw-edged and pocket-less suits, as well as using traditional Indian embroidering techniques, the collection delivers a contemporary approach to an 80's inspired use of washed out colour, refined suiting and effortless minimalism.
Offering a fresh take on classic sensibility, T.Lipop is a collection ideal for the man who values functional staples and fits with a distinctively modern edge.
For more, visit: www.tlipop.com
Written by Katrice Dustin for Client Magazine