MOTW #12
Misa Patinski at M+P Models, London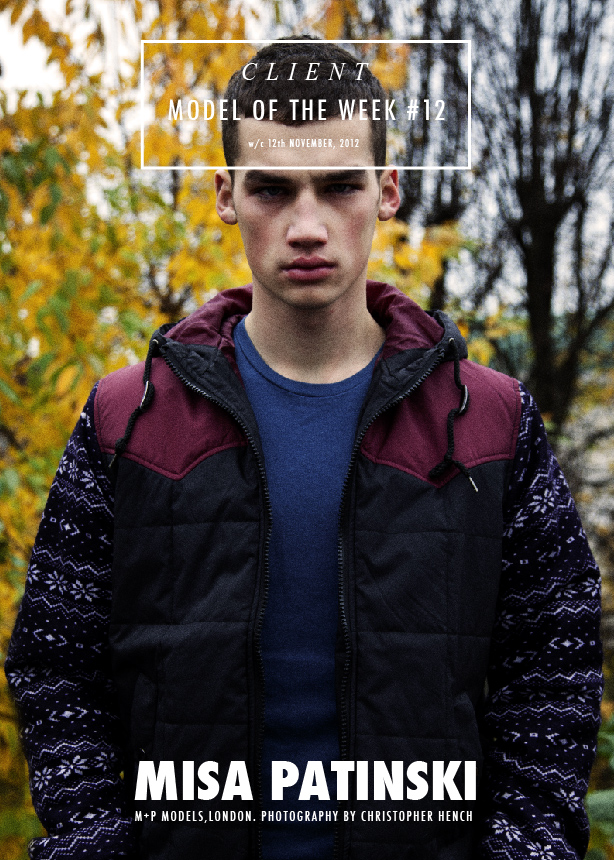 Misa has become a very familiar face since he was signed a year and a half ago after being scouted at a bus-stop! A favourite amongst bloggers, the well-grounded Misa is from Budapest in Hungary, which is why we chose him to be the cover-boy of our fanzine Boys from Budapest, photographed entirely by Vienna/Milan-based Sam Scott Schiavo.
The twenty-one year old has walked for Mugler, Zegna, Astrid Andersen and Phillip Lim plus you might recognize him in the Frankie Morello and Stone Island campaigns. Later this week we will be adding up an interview with Misa to this post here and his Client profile.
Photography here by Christopher Hench for  Client Magazine