---
Arena for a tree by Klaus Littmann
27th April to 24th May
Klaus Littmann has inaugurated a new project which looks further into the matters of the 21st century after his 2019 project 'For Forest – The Unending Attraction of Nature' mesmerised the art world.
"Nature itself is a total work of art – it deserves an homage once in a while" – Klaus Littmann
Littmann states that nature is a total work of art, explaining the installation 'Arena for a Tree'. The exhibition will allow entry to the centre of the installation of 50 people at any one time, although visitors can view the work from afar every day from 11 a.m. to 8 p.m. The work has a diameter of twelve meters and is shaped like a round basket made of loose mesh that protects the tree – eight meters high, that reaches almost the top of the tree. Littmann collaborated on this piece with the architectural engineers, Schnetzer Puskas Ingenieure. The tree has been selected by the Swiss landscape architect Enzo Enea with its capability of longevity and adaptation to conditions caused by global warming in mind.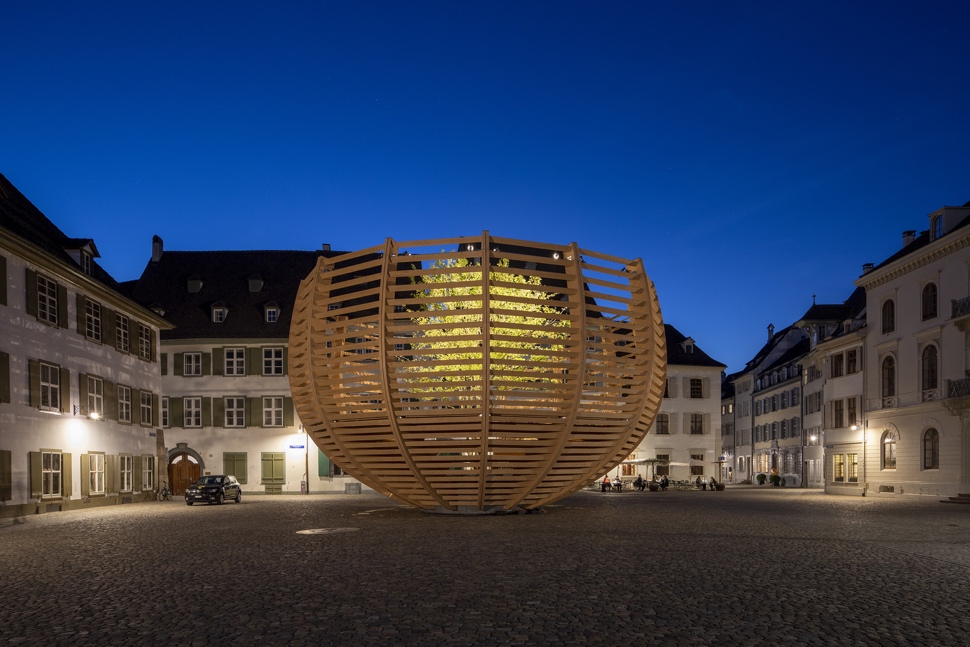 "the tree should take root in Basel in the long run and will be given to the city as a gift" – Klaus Littmann
The Kulturstiftung Basel H. Geiger presents Littmann's two-part follow-up project, which will take place in Basel from 27 April to 11 July 2021. The launch of this wonderful project is marked by the striking architectural piece 'Arena for a Tree' on Basel's Münsterplatz. Following the launch of the project, the exhibition 'Tree Connections' continues the follow on and is dedicated to Littmann's project. The exhibition will host an array of 45 artists, many of which have never exhibited publicly before. 75 pieces varying in media will bind the exhibition together with the tree as a versatile topic in art history – from the 19th century until today as the subject matter. All of the works are on loan from private collections, almost exclusively from Swiss private collections and mainly from the region.
Written by Adam Peter Hicks for Client Magazine