---
Pace Gallery in New York is currently hosting an exhibition dedicated to the late Hermann Nitsch, a pioneer of the Viennese Actionism movement. The exhibition, titled "Hermann Nitsch: Selected Paintings, Actions, Relics, and Musical Scores, 1962–2020," offers a comprehensive survey of the artist's work in painting, photography, relics, and musical scores. On display until April 29, 2023, the exhibition is accompanied by the premiere of a new performance and installation by artist Miles Greenberg, presented by Pace Live.
Hermann Nitsch's oeuvre encompasses various mediums, including performance, painting, drawing, printmaking, film, photography, music, poetry, and philosophy. As a founding member of the Viennese Actionism movement in the 1960s and 1970s, Nitsch's work disrupted the status quo and brought avant-garde performance art to the forefront of Vienna's art scene.
Nitsch is perhaps best known for his Orgies Mysteries Theatre, a large-scale, six-day performance that engages all five senses and incorporates substances such as blood and meat to elicit intense reactions from viewers. The exhibition at Pace features a selection of Nitsch's large-scale paintings, vibrant works on paper, and three photo collages from his 1965 Penis Irrigation Action, which reflect his interest in combining photography, painting, and performance in a single body of work.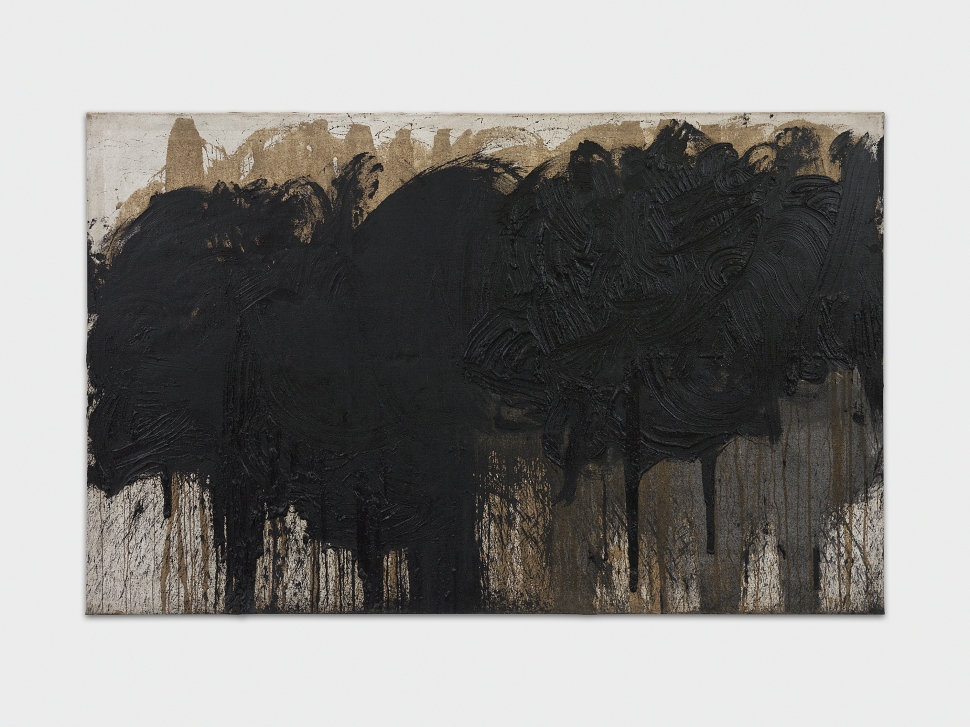 In conjunction with the Nitsch exhibition, Pace Live is premiering Fountain II, a durational performance and installation by Miles Greenberg. A protégé of Marina Abramović and a mentee of Hermann Nitsch himself, Greenberg's Fountain II draws inspiration from the late Viennese actionist painter. The piece sees two performers engaged in a sustained embrace over six hours, with dyed water haemorrhaging from their bodies into a pool below.
Fountain II will be performed alongside Nitsch's work during the first weeks of the exhibition, forging connections between contemporary and 20th-century performance art. Pace Gallery's presentation of Fountain II continues its commitment to supporting experimental performance, both contemporary and historical.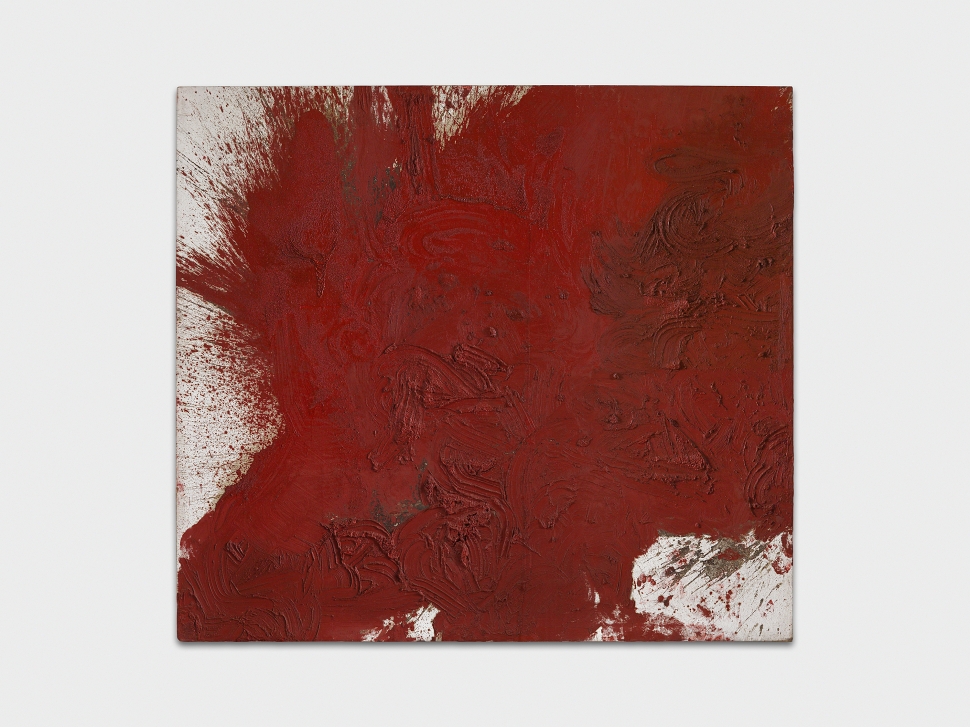 The exhibition also marks the release of the first English translation of Nitsch's autobiography, published by Pace Publishing in collaboration with the Nitsch Foundation. Beyond the Pace exhibition, Hermann Nitsch's work will be included in a group show at the British Museum in London later this year, and his IX Symphony ("The Egyptian") will be performed for the first time at Musikverein Vienna on October 31.
This retrospective provides a rare opportunity for audiences to immerse themselves in the artistic world of Hermann Nitsch, exploring his significant contributions to the Viennese Actionism movement and the impact he has had on contemporary artists such as Paul McCarthy, Mike Kelley, and Chris Burden. The inclusion of Miles Greenberg's Fountain II performance adds a layer of depth and interaction, creating a dialogue between Nitsch's past work and the present artistic landscape.
All images © Nitsch Foundation, courtesy of Pace Gallery
Credit for header image: Hermann Nitsch, Schüttbild, 1992 PAINTING Oil and blood on jute 270 cm × 300 cm (8′ 10- 5/16″ × 9′ 10-1/8″) No. 81754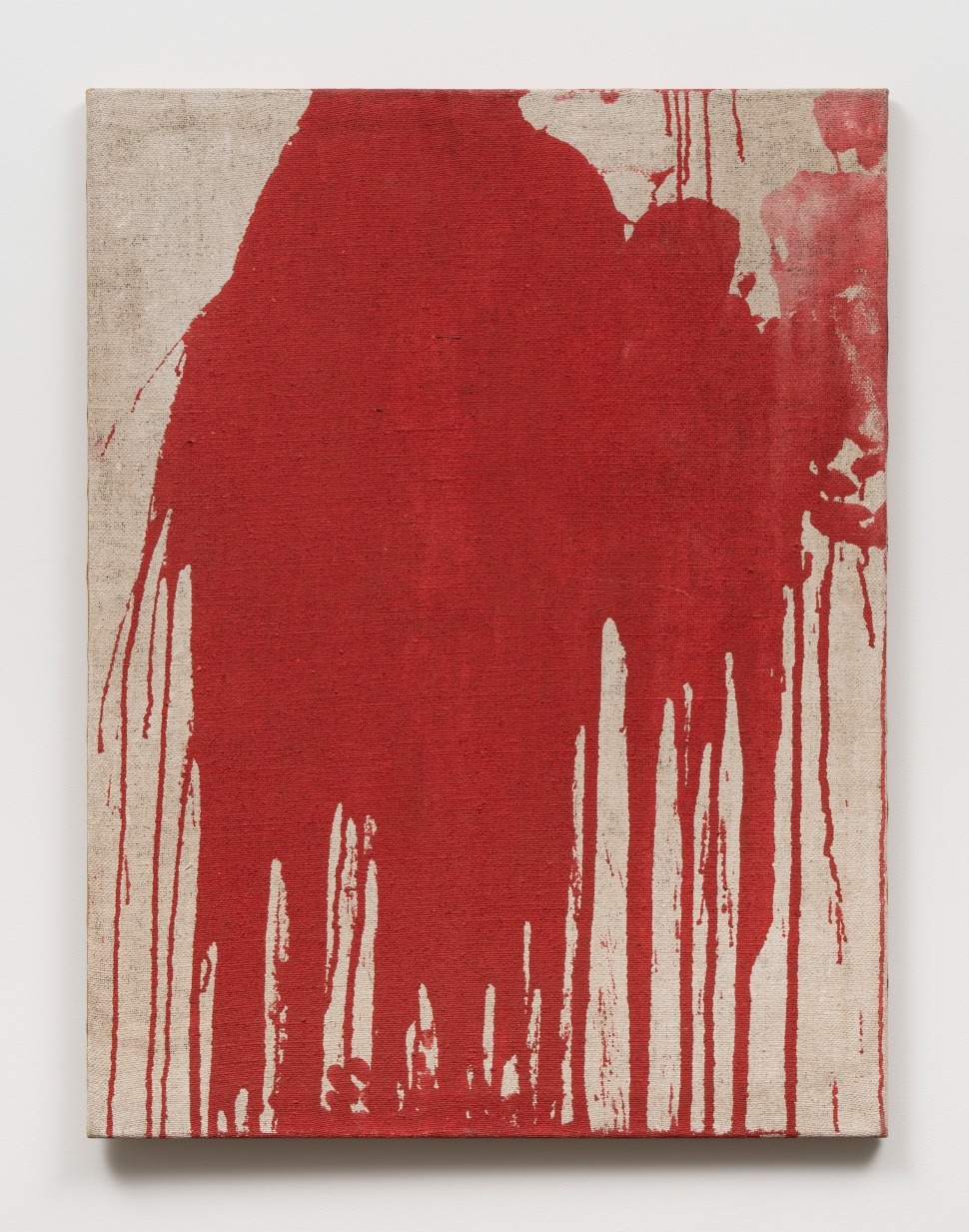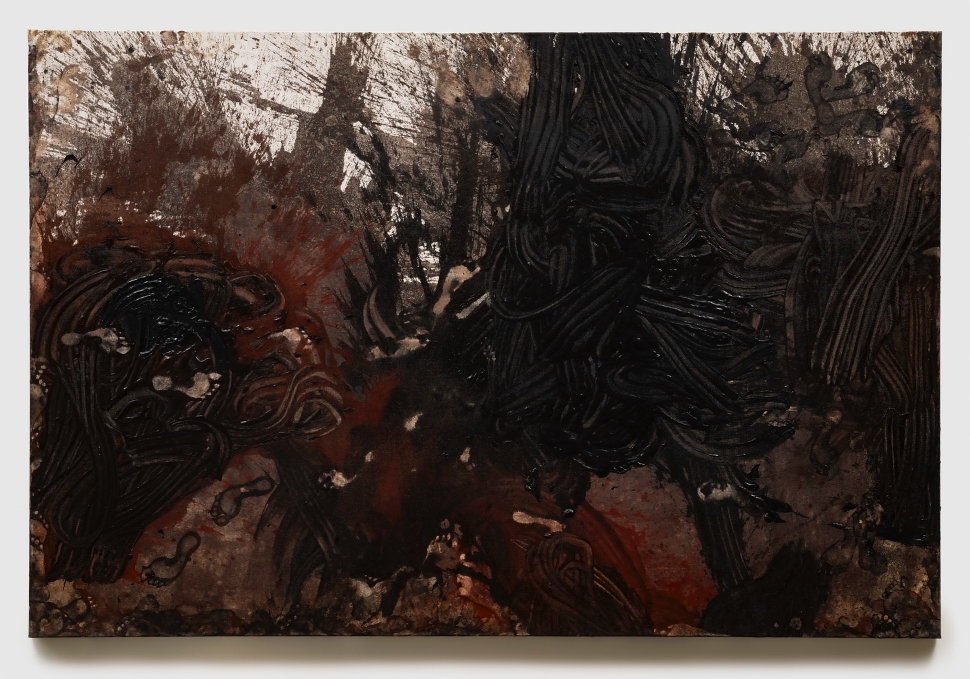 ---
Installation Images:
Hermann Nitsch: Selected Paintings, Actions, Relics, and Musical Scores, 1962–2020 510 West 25th Street, New York, NY 10001 March 17 – April 29, 2023 Photography courtesy Pace Gallery