---
---
As always, we are the first to share the official preview of the new CLIENT issues, and we're especially excited to share CLIENT #16 with you all, featuring pop-funk phenomena DNCE on the front cover with an accompanying 28-page spread, plus lead singer Joe Jonas on the back cover, photographed by Ian Cole and styled by Danyul Brown. The issue is pretty eclectic with our usual brand of b/w fashion photography and also featuring some hand-picked British musical and acting talents, who we interviewed especially, including singer Conor Maynard, actor Bill Milner and 80's pop-icon Marilyn.
The fashion film above was produced for this issue to accompany the editorial 'OUR CITY', which was directed by Ben Cope & Daniel Gomes, with fashion editor Jules Wood and models Kendall Walters at Freedom, Vas at Ford & Kris Kidd at Photogenics. Grooming by MYXNXII WHITE. The film's narrative was written and spoken by Kris Kidd.
The edition is available to order in both case-bound hardback & perfect-bound softback, and the digital edition can be downloaded here. Remember, support independent print projects because print is not dead and it never will be!
CONTRIBUTORS
Photographers
Ben Cope
Chad Pickard
Conor Clinch
Hedvig Jenning at Mink
Ian Cole
Johan Nilsson
Julien Bernard
Piotr Porebsky at Metaluna Agency
Sylvain Homo
Stylists & Fashion Editors
Atip W
Claudia De-Meis
Cristina Planelles
Danyul Brown
Jan Kryszczak at Metaluna Agency
Josef Forselius at Adamsky Mgmt
Juan Corrales
Jules Wood
Laetitia Gimenez
Maria Montti at Hall & Lundgren
Talent (all with interviews)
Bill Milner
Conor Maynard
DNCE
Marilyn
Casting
Conor Miller at Nisch Mgmt
Cosme at 16Men
Emil Lennstrand at Mikas
John W at Named Models
Kris Kidd at Photogenics LA
Kendall Walters at Freedom LA
Michael Sharpe at Elite
Movitz Lenniger at Nisch Mgmt
Rafal at Mango Models
Remi at Elite
Vas at Ford Models, LA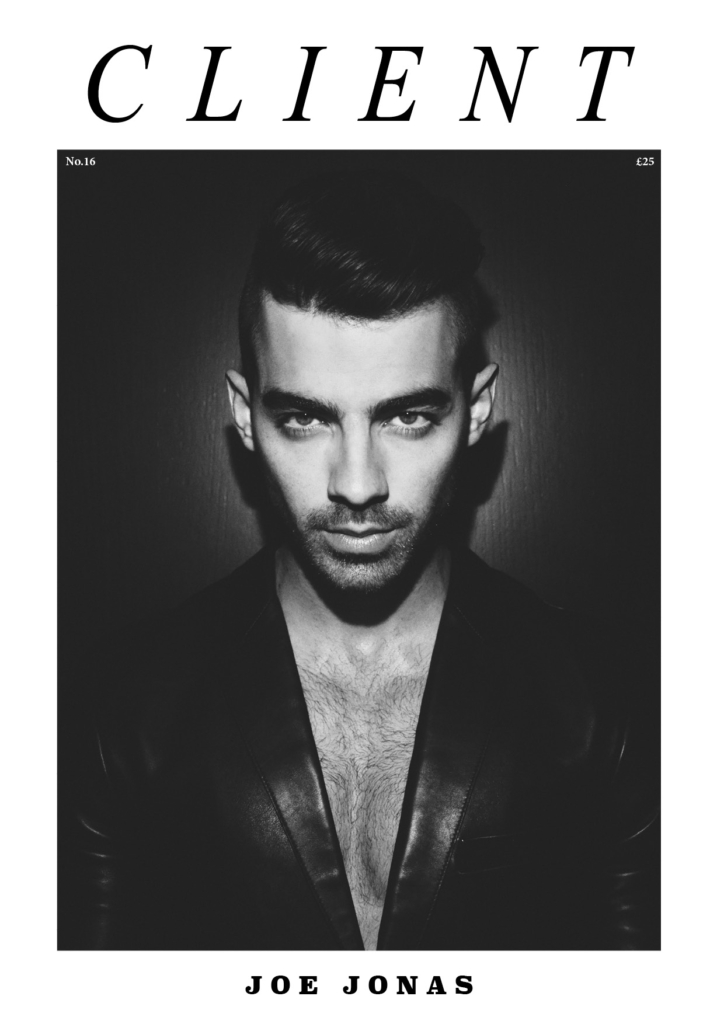 Client Magazine is published by Ian Cole