---
In this exclusive film for CLIENT by director Bell Soto & art director Glenn Johnson, model Alijah Harrison at Soul Artist Mgmt helps tell the story of the MUSE…
Art Director GLENN JOHNSON
Model ALIJAH HARRISON at Soul Artist Management
Music : Metamorphoses by BENJAMIN BRITTEN
special thanks to Christophe Sanchez-Vahle at SOUL ARTIST MANAGEMENT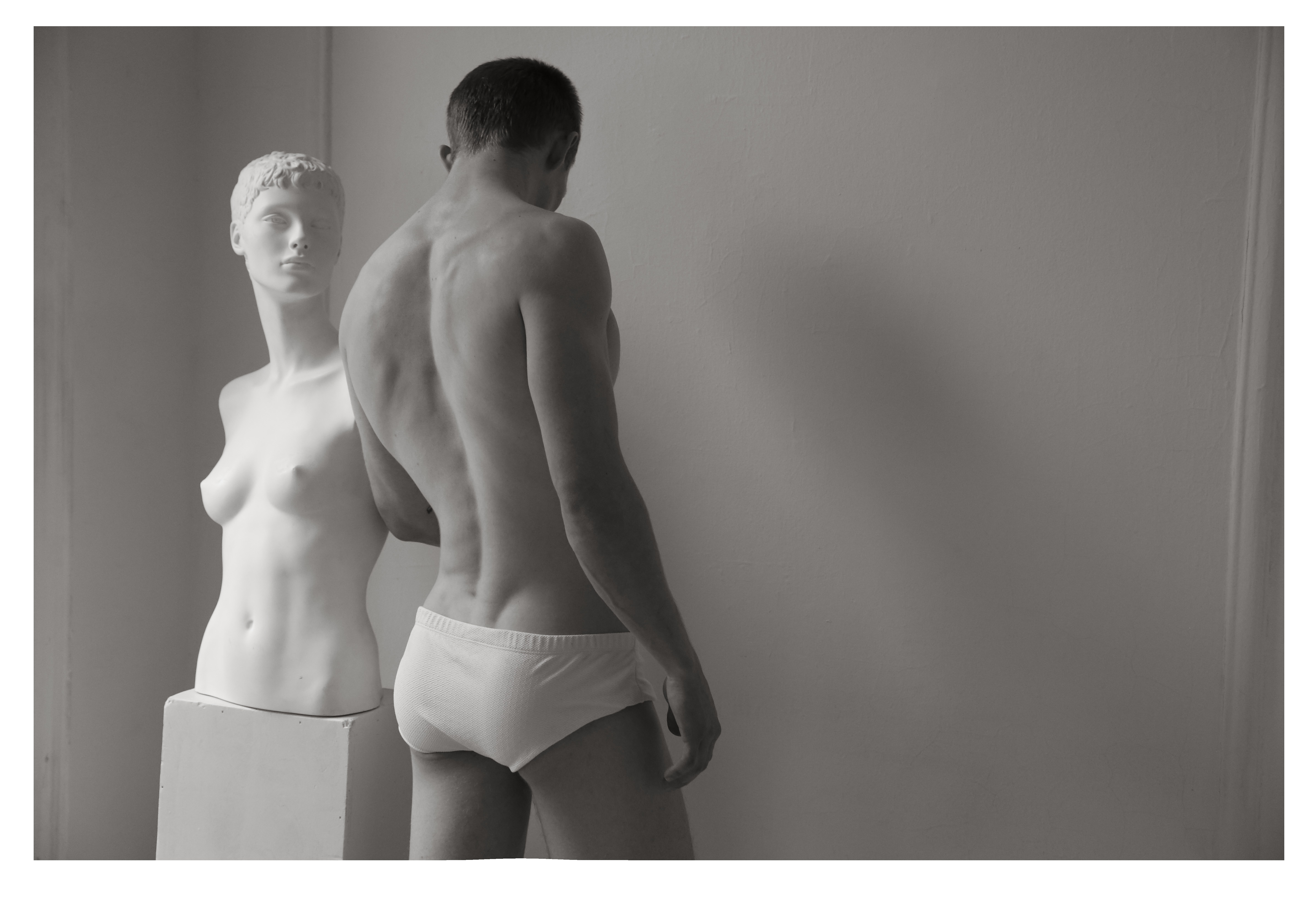 "Once upon a time, there was a poet but he had nothing to say. His inspiration had abandoned him"
MUSE is the story of creating something beautiful out of unexpected circumstances.
Director Bell Soto says, "I wanted to tell a universal story in a special way.  I was walking out of my studio with Art Director Glenn Johnson and we found the mannequin on the sidewalk. Someone had just left her there. She was too clean and perfect. We thought it was absurd and funny, we smiled at each other as if she was looking at us. She was not the typical mannequin, we were inspired by her androgynous beauty.
Then, we met Alijah and he was a perfect complement since they both look alike. In a world where everyone seems to be in love with themselves, to me, their similarity was a subtle element that added a layer to the concept of Love.
Muse is the story of creating something beautiful out of sadness, which is a romantic way of telling the story of how we found her"
Once upon a time there was a poet
but he had lost his words
his inspiration had abandoned him
Then she arrived…
The poet never saw such  beauty
He never felt this way
It was love at first sight
Pure
He thought it was forever
But something was wrong…
She could not love him back,
For she was heartless
He said
I love you
She said nothing
it broke his heart
She stayed silent
Back at this desk, he could not forget her
His broken heart made him write…and write, and write
And then, he realized he had created
"The Saddest Poem ever written"
Then she left—
story by Bell Soto and Glenn Johnson