MOTW#15
Philip Huang at SUPA Model Mgmt, London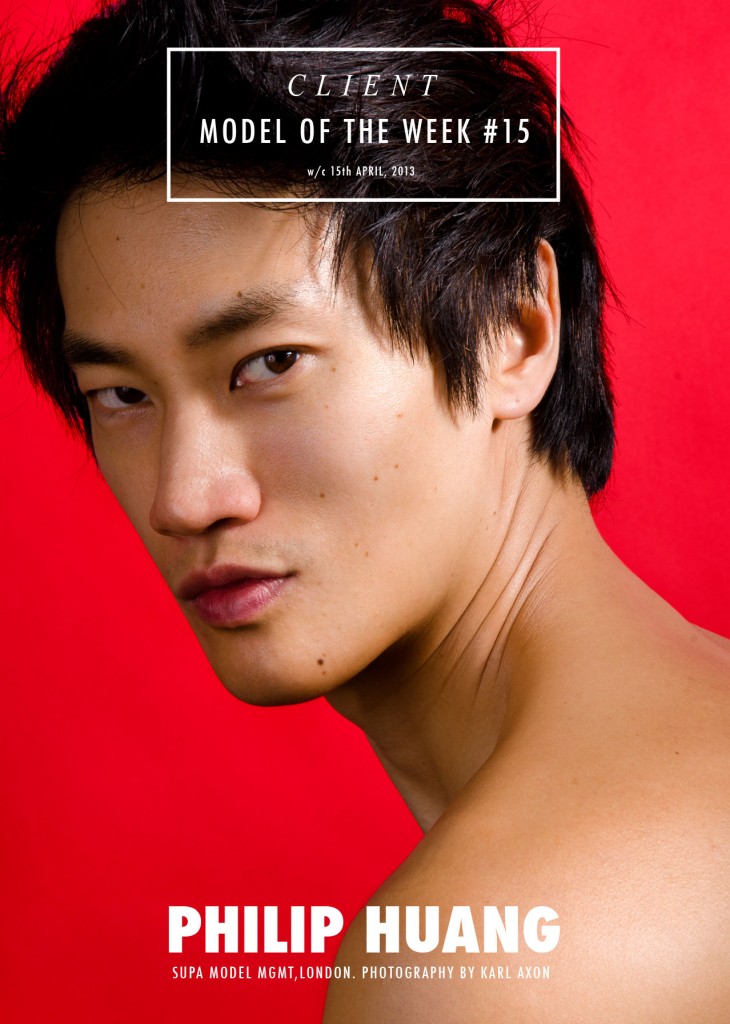 Philip Huang was born in Manhattan but grew up in Cleveland, Ohio. He is one of a growing number of successful Asian models, who with self-belief and hard work has carved an impressive career in modelling.
Having worked with Peter Lindberg and Mariano Vivanco amongst countless others, Philip is not just a widely experienced model but also a very humble guy. With stalwart campaigns like Benetton, Gap and Tommy Hilfiger behind him, he knows what he's doing. Philip is also known for his Hugo Boss campaigns with several under his belt.
You may also have seen Philip in magazines that include Vogue China, Vogue Homme Japan, Hercules, V Man, GQ Japan and more recently in Grey Magazine. He's done several very successful show seasons including Dolce & Gabbana Men, Roberto Cavali, Gucci, Giorgio Armani, Lacoste, Philip Lim, Hugo Boss, Ermenegildo Zegna, Cerruti Men, Richard James, Tillman Lauterbach and Corneliani.
While in London, we had him pop over for a quick shoot with Karl Axon. Special thanks to Charlie Clarke.
Photography: Karl Axon
Agency: SUPA Model Mgmt