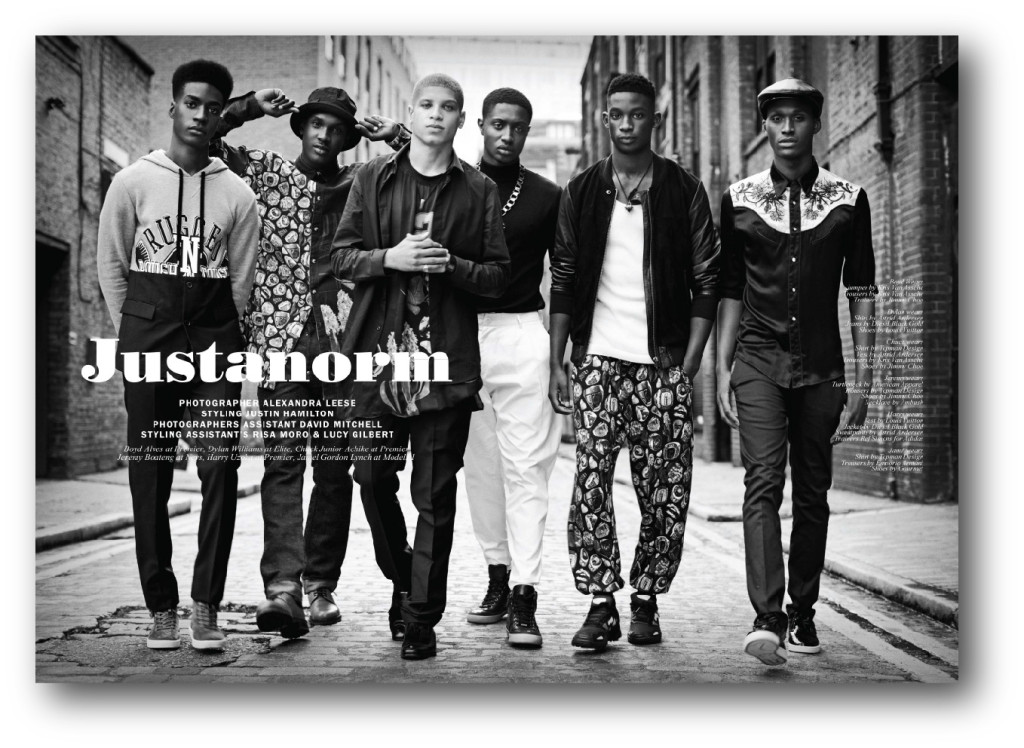 Justanorm Boys by Alexandra Leese. Styled by Justin Hamilton
Boyd Alves at Premier, Dylan Williams at Elite, Chuck Junior Achike at Premier, Jeremy Boateng at Nevs, Harry Uzoka at Premier, Jamel Gordon Lynch at Models 1
Photographer Alexandra Leese and stylist Justin Hamilton hit the streets of London with the boys of Justanorm, who are dressed to kill in pieces from Kris Van Assche, Jimmy Choo, Louis Vuitton, Astrid Andersen, Diesel Black Gold, Topman Design, Ambush, Raf Simons for Adidas, Emporio Armani, Gourmet, American Apparel, Mugler, Billionaire Boys Club, Moschino, Jil Sander, U Clothing, Alexander McQueen, Rokit, ACNE, H-Town London and Ambush. Dressing these boys must have been a TASK and a half – well done Justin Hamilton!!
Photographers Assistant: David Mitchell / Styling Assistant's Risa Moro & Lucy Gilbert
Client Magazine Issue #10 in Print
Download the digital version of Client Magazine #10