MOTW#14
Tommy Marr at M+P Models, London (*Tommy is now signed to Next in London)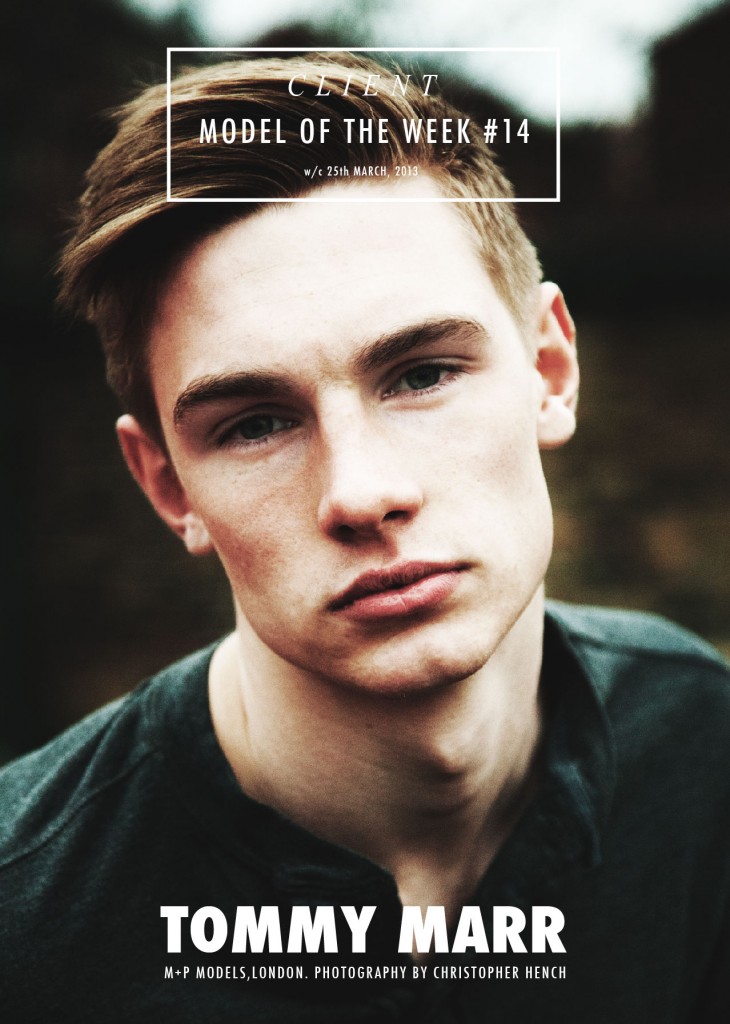 Seventeen year old Tommy is a new face at M+P Models, London and for his first job he booked an exclusive FW13 Calvin Klein show – not bad. The 6'2″ green eyed Londoner has since shot editorials for cool fashion mags Hero and I Love Fake and we're happy to tip him as a face to watch. Here's a quick Q&A…
Where were you born and raised?
I was born in Ealing, West London and grew up around that area!…London lad!
If you could be anyone for a day who would it be?
David beckham, what a lad!
If you could be transported somewhere in a flash, where would it be?
New York, I've never been and always wanted to go.
What's your motto?
Take everyday as it comes!
If you could go to any gig past, present or future what would it be?
King of Music (Michael Jackson) vibe woulda been unreal!
What would you call your autobiography?
Ups and downs of Tommy Marr's life!
Photography: Christopher Hench
Q&A: Marie-Claude Lamb