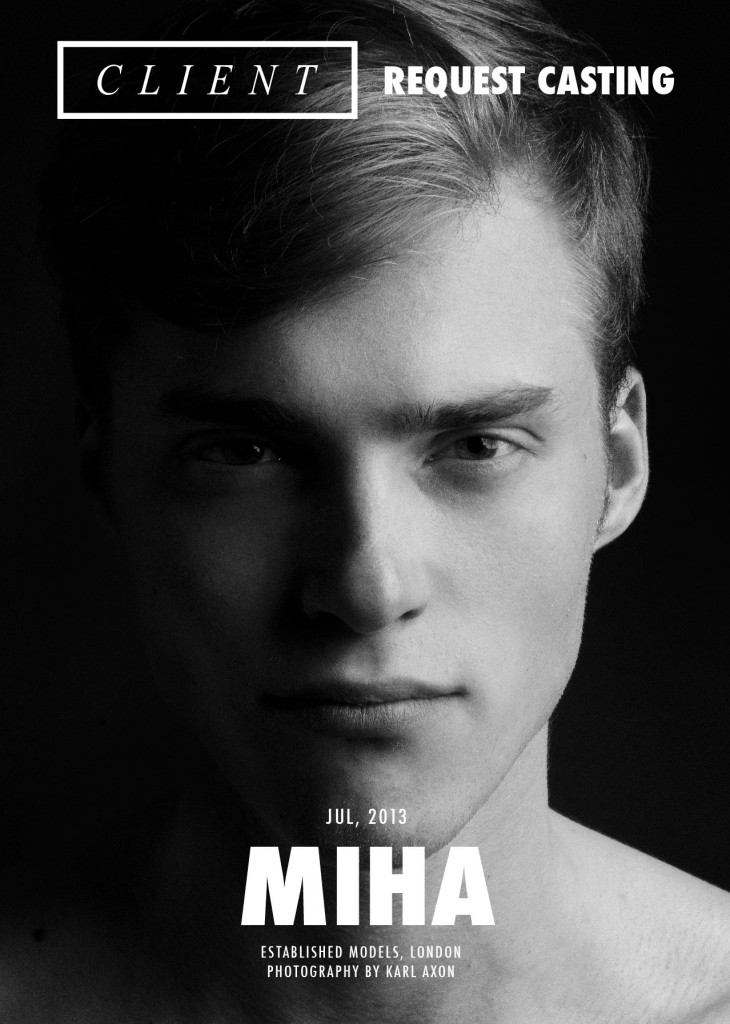 Name: Miha
Agency: Established Models (for updates check their Facebook page)
New face Miha is an interesting character – smart yet funny. He was born in 1992 in Hamburg and for his first show season he set the standard – walking for huge fashion houses including Valentino, Louis Vuitton and Lanvin. He's also walked for Boris Bidjan Saberi, Wooyoungmi and has been working hard on numerous editorials. This portrait session was photographed by Karl Axon.
1. How did you get into modelling?
I was spotted whilst working in the cinema.
2. Do you follow fashion?
More or less, as a model you get in touch with new collections, but it's not my own intention.
3. Would you prefer a 'lads holiday' with all the frivolities or a chilled-out beach resort?
Can I combine both?
4. Are you a festival boy?
No, not really.
5. Are you good at putting jigsaw's together?
Yes. I'm good, because I'm focused and patient.
6. Have you ever written a love poem?
Roses are Red, my poems are like bread. Yes, but they were terrible.
7. Do you miss school?
To be honest… Yes, everything was so easy and cool.
8. Favourite type of music?
Dubstep is my favourite kind of music.
What's the best thing about modelling?
You get to travel the world.
10. When you're not modelling, what do you get up to?
I spend my time doing Acrobatics, eating food and I enjoy playing computer games.