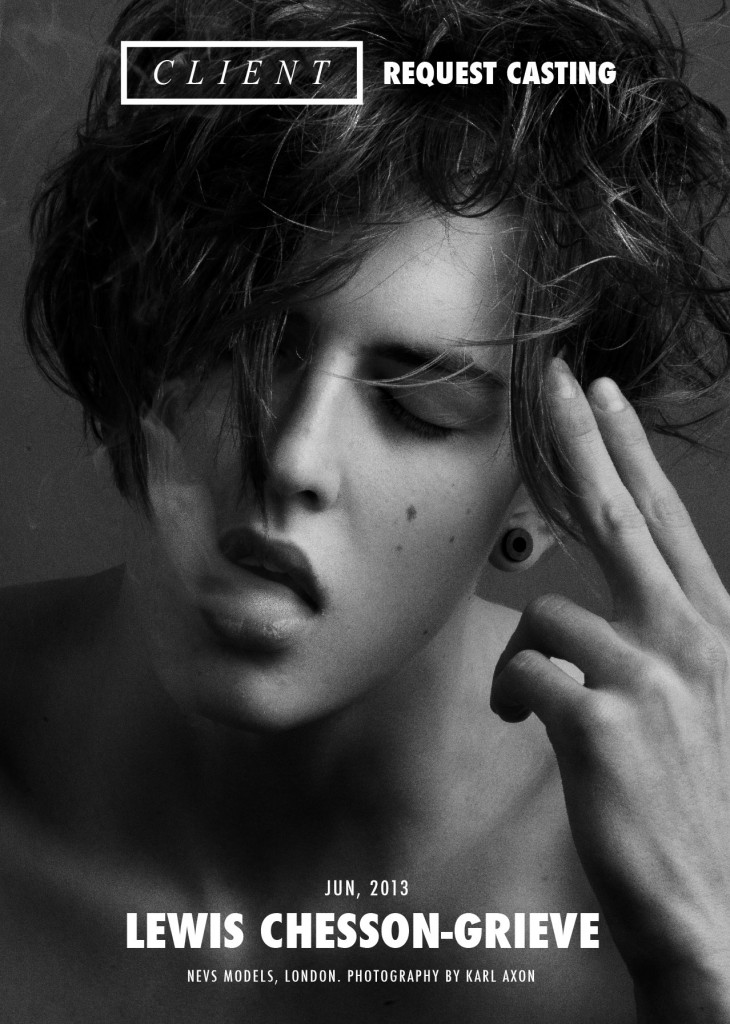 Name: Lewin Chesson-Grieve
Agency: Nevs, London
Super-tall Lewis, at 6'3″ is a bit of a chameleon. He can look both the fresh-faced kid or the cool indie boy. A few weeks back we asked Karl Axon to take a few portraits of Lewis. He's already walked for Marc Jacobs, Andrea Pompilio, featured in a Topman  Lookbook and shot editorials for Wonderland amongst others.
Where are you originally from?
Sittingbourne
What's been your most memorable moment in modelling so far?
Going to New York, defo.
When not modelling what do you get up to?
I so try to occupy my time with practical activists but sometimes I can find myself just sitting on my ass playing PS lol
Whats your favourite type of music?
House
Favourite hobby?
Errr ild say gym. I started a few months ago and since noticing progression and others noticing I have put a little weight on I'm always keen to get myself down there. With summer coming and everything.
If you could meet anybody alive or not, who would it be?
Bob marley. He was a man of many wonders !!
Favourite movie?
Saving private Ryan
What wouldnt you leave the house without?
My phone lol