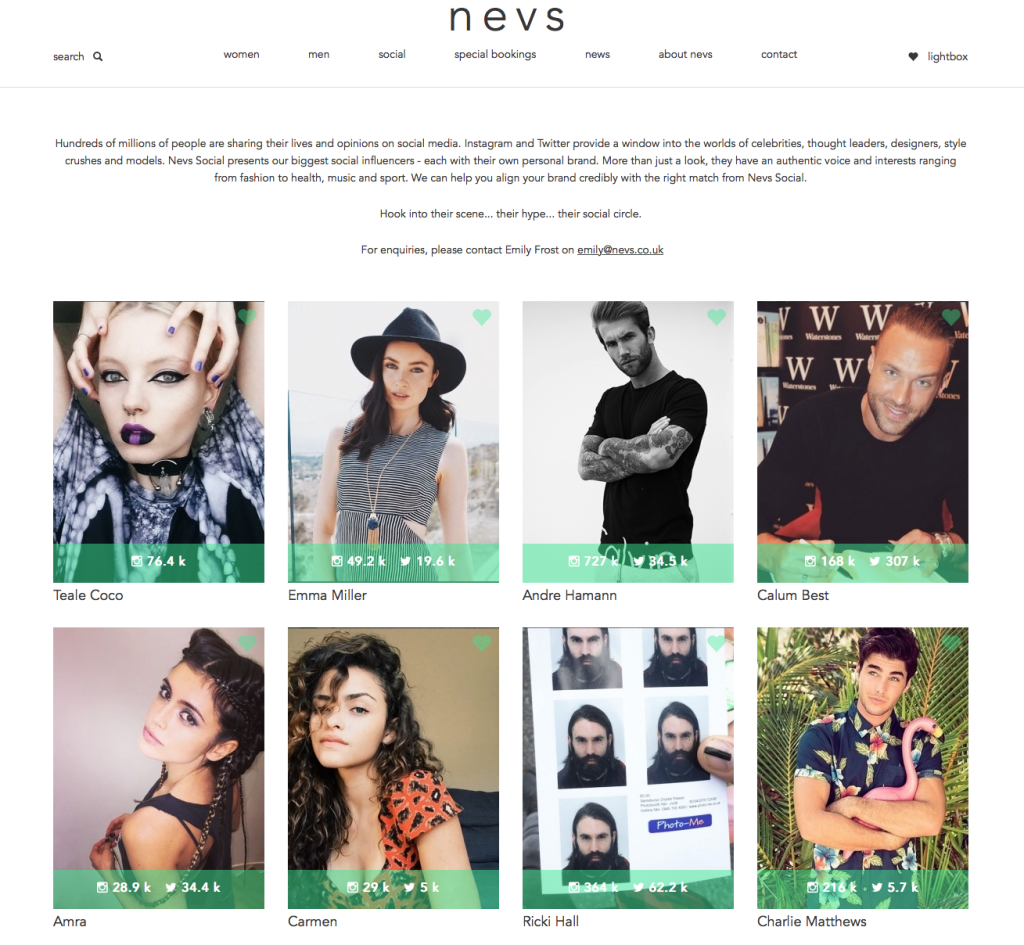 .
Social Media – you either love it or hate it. London model agency Nevs has taken the initiative by launching their very own Social Board – NEVS SOCIAL, which will profile their social media stars directly to clients.
"More and more clients are asking for models with strong social influence. It's not just about thousands of followers. These models have the lifestyle, personality and voice to make a huge impact on a brand's exposure."
– Rebecca Palmer, Head of Mens, Nevs
As we've seen in the news recently, many clients are opting for models with a large social media following to represent their brands, some would argue that is choosing quantity over quality, but only time will tell if the marketeers have got it right in what has become the social age. Nevs represent a number of familiar and socially popular models and celebrities including CLIENT favourite Ricki Hall, who has built up an army of over 360k fans on his Instagram, Andre Hamann with almost 730k followers on Instagram, Callum Best (son of football legend George Best), a league of over 300k followers on Twitter, to name but a few. Visit NEVS SOCIAL to see who else you might recognise…
.
---
.
Don't forget to follow CLIENT on our social media channels: Instagram, Twitter, Tumblr & Facebook
.
---