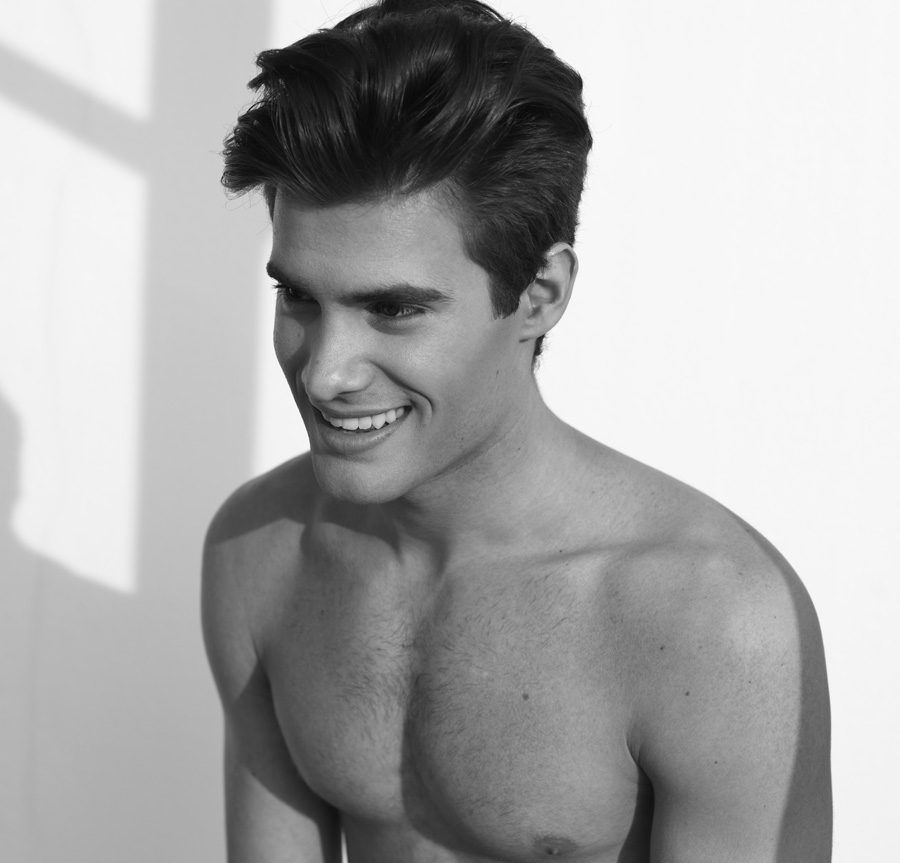 Christophe Caron at Nevs Models, London
Bio
1. Your exact age
when you got into modelling and where you were scouted
hometown
What you really like about modelling
Any amusing stories about shoots you have been on, or any strange castings
Your favourite modelling job so far,
Which photographers/designers that you have most enjoyed working with
Do you do another job as well as modelling
Anything else you would like to add….
1. 21 years old
2. I was studying in Madrid ( Spain ), 2 years ago, and there was this open casting for a famous agency there. And people kept telling me to go, so I decided to go and try, and they selected me. I wasn't excepting anything, so if was surprised.
3. I Actually have 2 Hometown : Madrid (Spain), and Toulouse (France) I live in New York now.
4. I hate routine. And modelling it's all about discovering new things, constantly. You never work with the same people, it's never the same shoot, and .. never at the same place! Travelling is, also a reason why I really like about modelling. Finally, what I really like about Modelling it's our role, our character. Being a model it's being an actor, but without any script, or scene, you play a role and at the end it's very interesting because the character we play is always different in every shooting.
5. I've been to this casting one day, they asked us to howl and yell in front of the camera. Once I was done, they told me, it was just because they wanted to see how my teeth was, if and when i was yelling. You get it? I never did.
6. It was in Tenerife, in Spain. We flew there to shoot an editorial, in a natural swimming pool filled by the sea's waves… It was amazing, and very peaceful.
7. I loved shooting for Alex Neuuman in New York, it was in Brooklyn close to the bridge, and for one reason, anybody was where we were, and I had the feeling with the clothes and the poses i had to make that i was actually living in the 60s… was a lot of fun. And then, i can not forget to mention Joseph Sinclair who did, in just a couple of hours, in London, tons of different looks and tons of great pictures just using the light and his talent.
8. I'm a student in economics, I'm an actor, and I'm also a Real Estate Agent.
9. Without my family, I would never be where I am right now, so even if its not enough, I'd like to say THANK YOU
Stats
Height 6'1/1.85
Chest 39/99
Waist 31/79
Suit 40R/50
Shoe 10/ 44
Hair Brown
Eyes Brown
Agencies
Nevs, London